3 hr 3 min ago
Russian negotiator: De-escalation around Kyiv and Chernihiv "is not a ceasefire"
From CNN's staff in Lviv
Russian presidential aide Vladimir Medinsky said Tuesday the announcement of plans for a de-escalation by the Russian military around Kyiv and Chernihiv "is not a ceasefire."
In remarks to Russian state-owned channel RT, Medinsky said the first step agreed by Russia in talks with Ukraine "concerns a gradual military de-escalation in two main directions — Kyiv and Chernihiv," adding, "we understand that there are people in Kyiv who need to make decisions, so we do not want to expose this city to additional risk."
3 hr 4 min ago
US general says there "could be" an intel gap that caused the US to overestimate Russia's capabilities
From CNN's Barbara Starr, Ellie Kaufman and Michael Conte
Gen. Tod Wolters, commander of US European Command, said there "could be" an intelligence gap in the US' intelligence gathering that caused the US to overestimate Russia's capability and underestimate Ukraine's defensive capability in the current Ukraine crisis.
Wolters made the comments during a Senate Armed Services Committee hearing on Tuesday. 
When Sen. Roger Wicker, a Republican from Mississippi, asked if there was an intelligence gap that caused the US to overestimate Russia and underestimate Ukraine, Wolters said "there could be."
"There could be and as we've always done in the past, when this crisis is over with, we will accomplish a comprehensive after-action review in all domains and in all departments and find out where our weak areas were and make sure we can find ways to improve, and this could be one of those areas," Wolters said.
On Ukrainian advances: Wolters said he believes Ukrainian forces will be able to stall the Russians in the east of the country, but not that he believed they could push the Russian forces back.
He also said that 70% to 75% of Russia's forces are "devoted" to the Ukrainian invasion "from a Russian perspective at this time."
1 hr 3 min ago
Blinken: US hasn't seen signs Russia is serious in talks with Ukraine
From CNN's Michael Conte and Jeremy Herb
Secretary of State Antony Blinken said that he has not seen signs the talks between Ukraine and Russia are "moving forward in an effective way" because the US has not seen "signs of real seriousness" by Russia.
"There is what Russia says, and there is what Russia does. We're focused on the latter," said Blinken at a joint press conference with Moroccan Foreign Minister Nasser Bourita.
Blinken cautioned that Russia saying it would be reducing hostilities around Kyiv could be "a means by which Russia once again is trying to deflect and deceive people into thinking it's not doing what it is doing."
"If they somehow believe that an effort to subjugate "only," in quotation marks, the eastern part of Ukraine and the southern part of Ukraine can succeed, then once again they are profoundly fooling themselves," said Blinken. 
Blinken called for Russia to "end the aggression now, stop firing, pull its forces back and of course engage in talks."
3 hr 58 min ago
Ukraine invited to join meeting of NATO foreign ministers next week
From CNN's James Frater in Brussels
Ukraine and a number of non-NATO countries have been invited to attend part of a two-day meeting of NATO foreign ministers next week, according to a statement from the military alliance headquartered in Brussels.
NATO said "the Ministers of Foreign Affairs of Australia, Finland, Georgia, Japan, the Republic of Korea, New Zealand, Sweden and Ukraine, as well as the High Representative of the European Union for Foreign Affairs" will attend one session of the meeting on April 7.
Some of ministers "may attend via video link," the statement added.
Foreign ministers from the 30 NATO countries will convene for the second time since Russia's invasion of Ukraine. The session follows last week's high-level meeting of NATO leaders for an extraordinary summit on the crisis.
4 hr 2 min ago
Call between Biden and European allies on Ukraine has ended
US President Joe Biden's call with European allies to discuss the latest developments regarding Russia's invasion of Ukraine has ended, the White House said.
The call started at 9:19 a.m. ET and concluded at 10:12 a.m. EDT.
French President Emmanuel Macron, German Chancellor Olaf Scholz, Italian Prime Minister Mario Draghi and British Prime Minister Boris Johnson were on the call.
1 hr 53 min ago
It's just past 5 p.m. in Kyiv. Catch up on Russia's announcements and other latest developments
After delegations from Russia and Ukraine met for in-person talks today in Istanbul, Russia announced a a "drastic reduction in military activity in the Kyiv and Chernihiv directions."
Here's what you need to know:
Russia reduces military activity:
Russia announced two steps to de-escalate the conflict, including a "drastic reduction in military activity in the Kyiv and Chernihiv directions," and also the possibility of a meeting between Russian President Vladimir Putin and Ukrainian President Volodymyr Zelensky, Russian state news agency RIA-Novosti reported.
The United States is already observing these movements underway, with Russian forces beginning to withdraw from the surrounding areas around Kyiv and focusing on gains in the south and east, according to two US officials.
The US assesses Russia will cover their retreat with air and artillery bombardment of the capital, one of the officials said. US officials caution that Russia could always reverse again if the battle conditions allow.
The US views this as a longer-term move as Russia comes to grips with failure to advance in the north.
Evacuation corridors: Local officials are working to evacuate people living in towns suffering heavy Russian shelling despite the failure of fighting parties to formally agree a humanitarian corridor, the regional governor of Luhansk in Ukraine's far east said. Thirty people had been moved out of Rubizhne on Tuesday morning, as well as people from other nearby towns, Gov. Serhii Haidai said.
The Ukrainian government said residents of Mariupol, Melitopol and Enerhodar are once again able to reach the city of Zaporizhzhia, which remains in Ukrainian hands and has become the key transit point for people looking to escape fighting in the southeast. This comes after Ukraine said Monday that no corridors would function over fears of possible "provocations" by Russian forces.
Ukraine counterattacks: Military officials say Ukraine has launched counteroffensives against Russian forces in the Kyiv region as well as in the south of the country. Russian forces have been struggling to hold their front line northwest of the city of Kherson, and Ukrainian officials say the military has also pushed Russian troops back around 31 miles (50 kilometers) in fighting near the city of Kryvyi Rih.
Here's a look at the map of Ukraine as it stands amid the Russian invasion:
4 hr 17 min ago
More than 3.9 million refugees have fled Ukraine, according to UN
From Benjamin Brown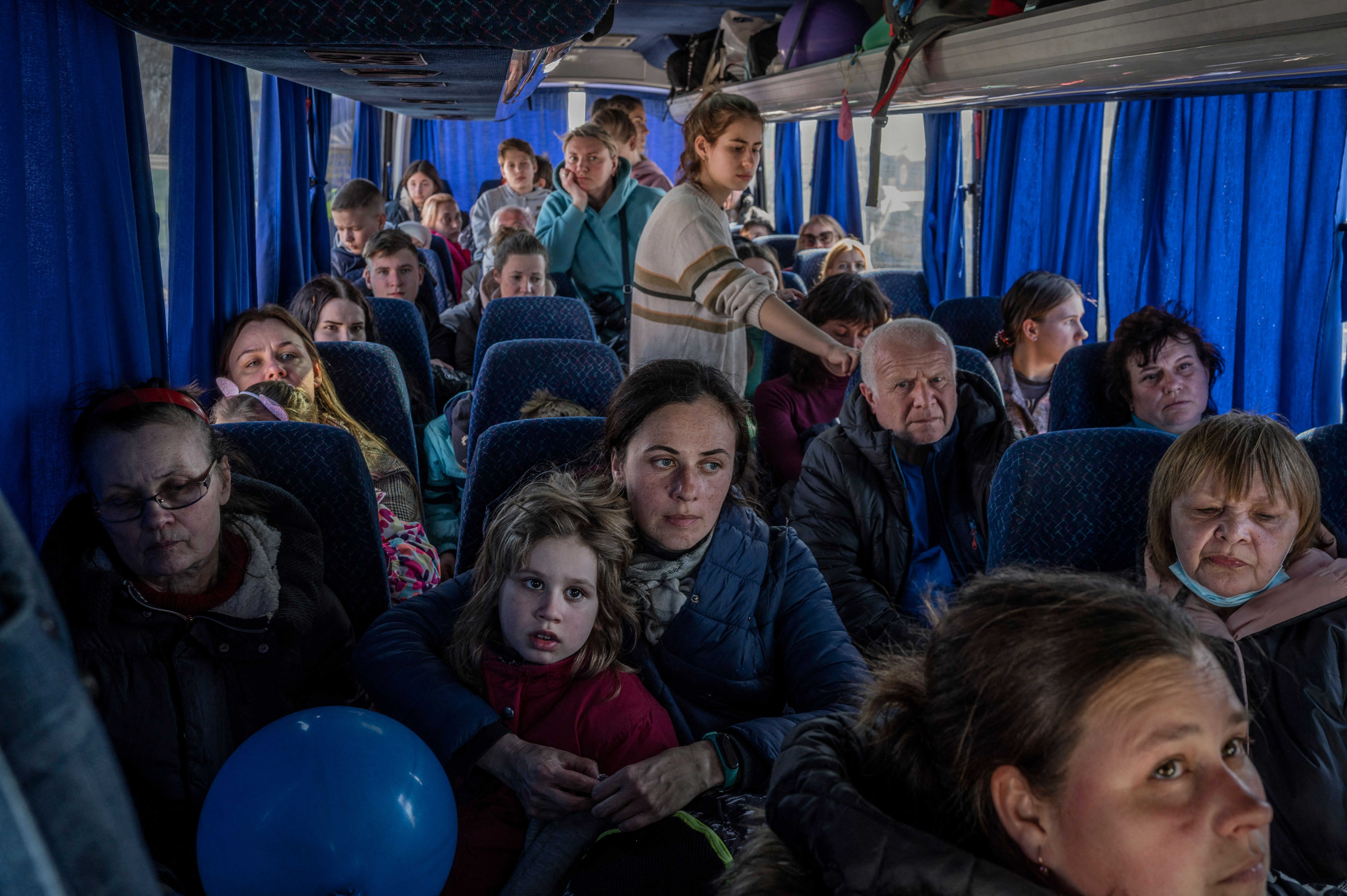 More than 3.9 million people have fled Ukraine since the start of the Russian invasion began in late February, the United Nations High Commissioner for Refugees said Tuesday.
The 3,901,713 refugees registered as of Monday include 203,000 third-country nationals, according to the International Organization for Migration.
1 hr 3 min ago
Turkey's foreign minister hails Tuesday's Russia-Ukraine talks as the "most meaningful progress" yet
From CNN's Yusuf Gezer in Istanbul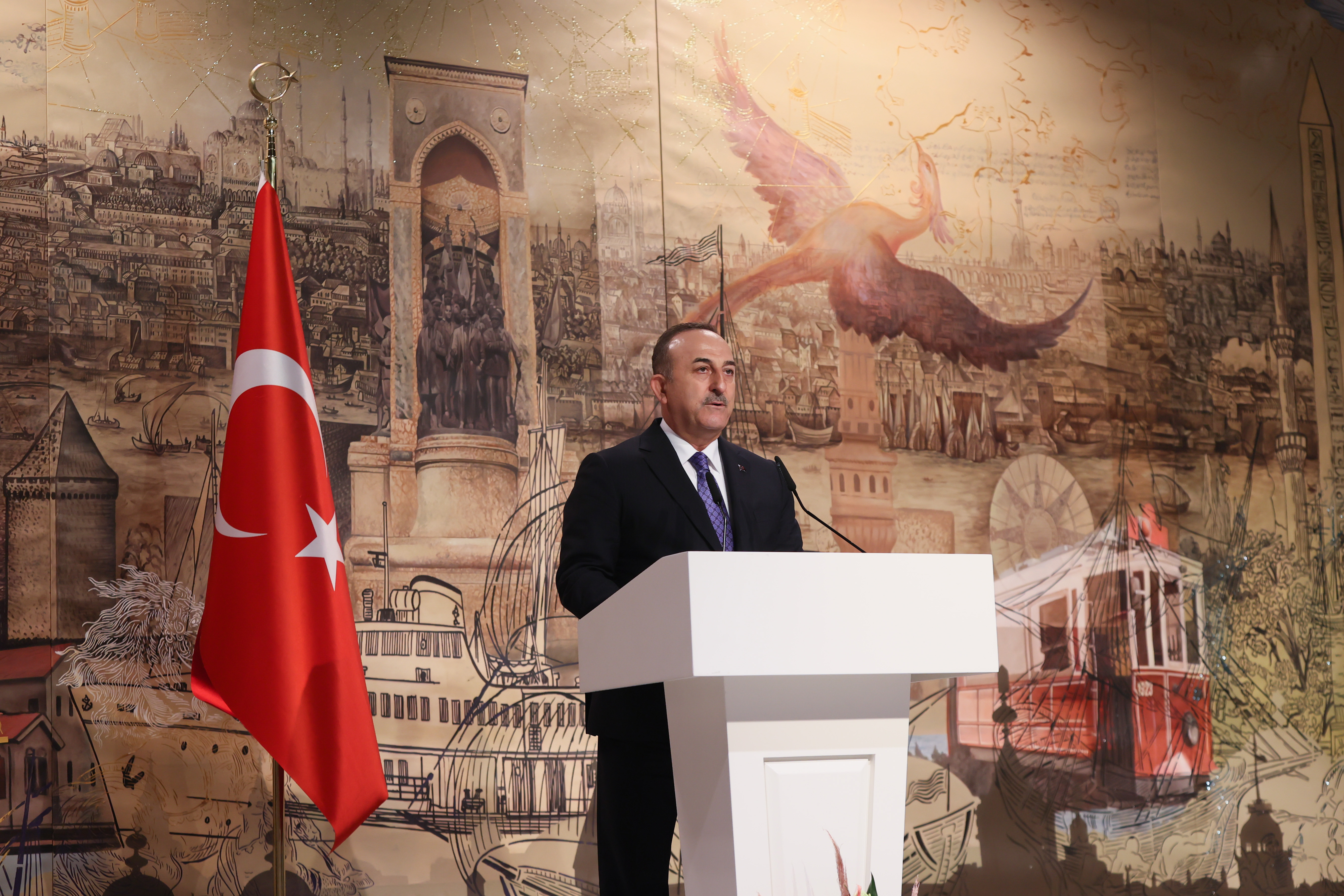 Turkey's foreign minister said "consensus and common understanding" was reached between Ukrainian and Russian delegations on some issues during talks in Istanbul on Tuesday. 
"The most meaningful progress in negotiations has been made today," Mevlüt Cavusoglu said of the talks brokered by Turkey. He hailed the progress made in particular on the "top priority of achieving a ceasefire as soon as possible to pave the way for a permanent political solution."
Cavusoglu said the "trickier" issues are now to be discussed at higher levels, with a meeting between the Russian and Ukrainian Foreign Ministers to "make final adjustments to the common approach." Following that, a meeting between Russian President Vladimir Putin and Ukrainian President Volodymyr Zelensky is on the agenda, he said.
About the talks: The Russian delegation to Russia-Ukraine talks in Istanbul announced two steps to de-escalate the conflict toward Ukraine following a first day of talks, Russian state news agency RIA-Novosti reported. 
RIA, citing the Russian delegation, said the steps included a "drastic reduction in military activity in the Kyiv and Chernihiv directions," and also the possibility of a meeting between Russian President Vladimir Putin and Ukrainian President Volodymyr Zelensky simultaneously with the initialing of the peace treaty by the foreign ministers of both countries.
Meanwhile, Ukrainian presidential adviser also Mykhailo Podolyak said enough progress was made during talks between Russian and Ukrainian delegations on Tuesday in Istanbul to allow Putin and Zelensky to meet. Speaking in Istanbul after talks wrapped between the two sides on Tuesday, Podolyak said there was now a "likelihood" that the two presidents may meet. 
1 hr 3 min ago
US markets open higher following Russia-Ukraine peace talks
From CNN's Nicole Goodkind
US stocks opened higher on Tuesday as investors carefully watched ceasefire negotiations between Russia and Ukraine. Russian officials met with a Ukrainian delegation in Turkey, and both parties said the talks were constructive.
Oil prices fell on the news: Brent crude fell to $106 a barrel, and US West Texas Intermediate crude was below $100. Both benchmarks lost 7% on Monday.
Here's how the US stock market looked at the opening today:
The Dow gained 1%
The S&P 500 was up about 1%
The Nasdaq Composite grew by 1.1%
The 5-year Treasury note, meanwhile, rose above the 30-year on Monday and remained there on Tuesday. This is the first inversion since 2006, and investors are worried that it signals an impending recession. 
The US government will release its Job Openings and Labor Turnover Survey, or JOLTS, at 10 a.m. ET today. It's expected to show that the number of available jobs is down slightly from January's surprisingly high total of 11.26 million.