3 hr 52 min ago
Ukrainian lawmaker says situation on battlefield is "far worse" than it was at the start of war
From CNN's Jennifer Hansler: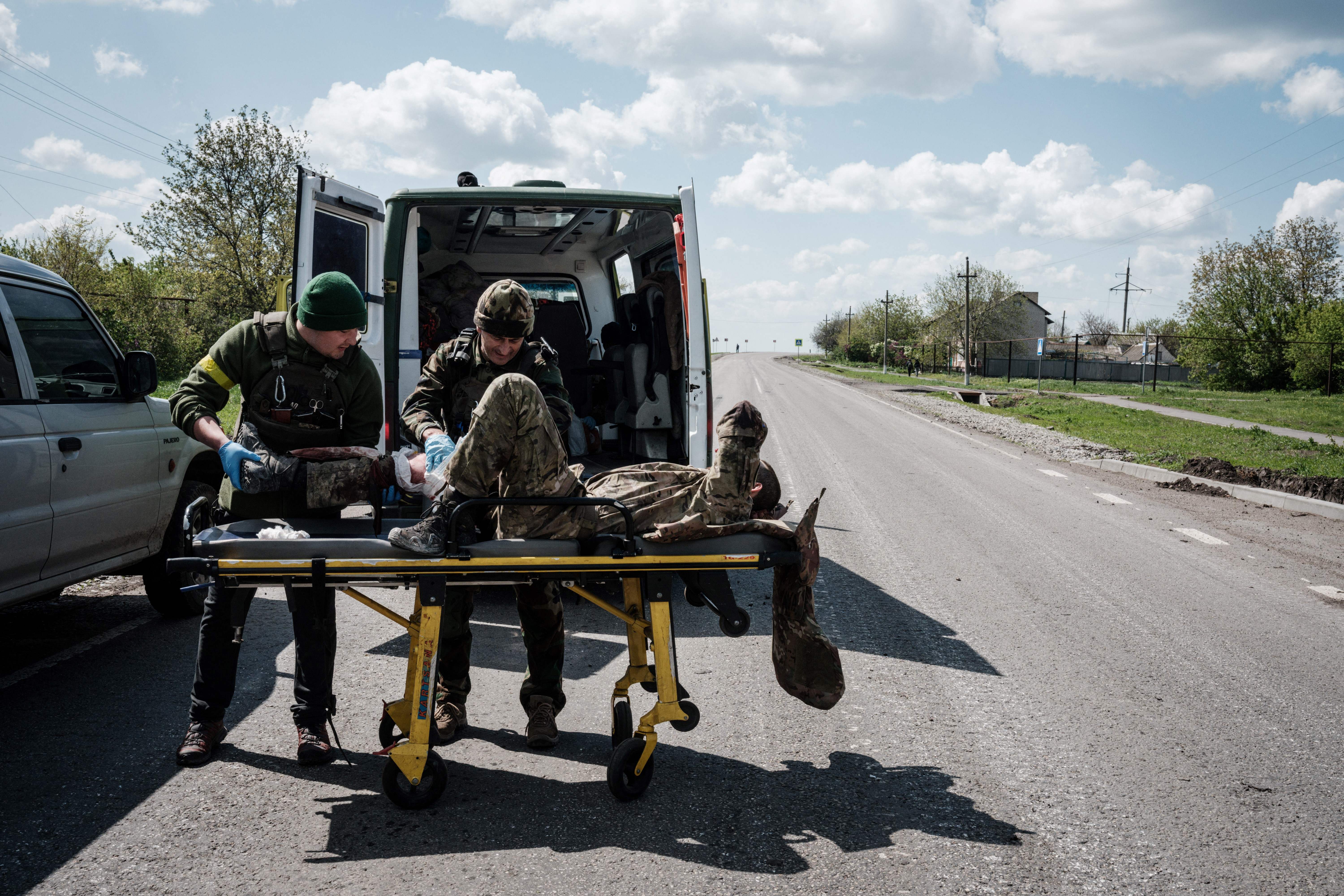 A Ukrainian lawmaker called on the United States to provide air defense systems and fighter jets to Ukraine, saying that the situation on the battlefield is "far worse" than it was at the beginning of the war. 
"It is hell" on the frontlines right now, Oleksandra Ustinova told reporters at a German Marshall Fund roundtable in Washington Friday. "We keep losing many more men now than it was at the beginning of the war." 
Daria Kaleniuk, a leading Ukrainian civil society activist, explained "we can't win this war with Soviet equipment because A. Russia has much more Soviet equipment, B. we don't have anywhere to get ammunition for this, and C. Russia simply has more people and more troops."
Ustinova said Ukraine no longer seeks the Soviet-era MiG fighter jets because "the war has changed."
Instead, she said Ukraine needs the Multiple Launch Rocket System (MLRS), Paladin self-propelled howitzers, and fighter jets like the F-16s in order to effectively counter Russia, and called on the US to begin training Ukrainian pilots to use such jets. 
Kaleniuk, who said she recently met with Ukrainian defense officials in Kyiv, noted that Ukraine has "combat-experienced pilots, who are willing and ready to go now for trainings. They were willing to go yesterday for trainings. But there is no decision to accept them and to provide that because there is no decision to provide fighter jets."
The US has begun to send heavy weaponry to Ukraine, but has yet to give them MLRS or fighter jets. 
Ustinova and Kaleniuk, who were in Washington this week for meetings, said that they believe there is a lack of "political will that is needed" for the administration to decide to send such kinds of heavy weaponry – and quickly — and the feeling that there is still fear about provoking Moscow. 
They decried the fact that it took so long for the US to decide to send the heavy weaponry it is sending now, with Ustinova saying, "if we had Howitzers two months ago, Mariupol would not happen because they wouldn't be able to surround like they did, to surround the city and literally destroy it."
"For us time means lives, thousands of lives. We've been hearing that it has been unprecedented how fast everything is moving and how fast the decisions are taking. But there has never been a war since World War Two like that. And unfortunately, we keep asking here to take the decisions faster," she said.
8 hr 16 min ago
"Difficult negotiations" continue on evacuating badly wounded from Azovstal, Ukrainian official says
From Julia Kesaieva
Difficult negotiations are continuing over the fate of Ukrainian soldiers still trapped in the Azovstal steel plant in Mariupol, Pavlo Kyrylenko, head of Donetsk region military administration, said.
"Difficult negotiations are underway, and they are still going on at this time, in order to save the defenders — gradually — because the Russian Federation is trying to dictate its conditions and requirements as much as possible. Therefore, in the first place, it will be seriously wounded fighters," he said.
Kyrylenko echoed the comments of Ukraine's Deputy Prime Minister Iryna Vereshchuk that the Ukrainian side would not offer detailed comments about the process.
"We have to talk about it only when people will be safe. Only then we shall give any comments. Negotiations are ongoing and they are really very difficult. Because, first, the Russian Federation always changes them [the conditions]. And even those agreements that are reached are not a 100% agreement with Russia," he explained.
In the meantime, he said, the Russians continued to attack Avozstal from the air. "These are heavy, vacuum, high-explosive bombs," the official said.
Vereshchuk has also been speaking about the Azovstal negotiations, apparently seeking to tamp down expectations.
"There are no miracles in war. There are harsh realities. Therefore, only a sober and pragmatic approach works," she said Friday. "The team is working. Negotiations with the enemy are very difficult. The result may not please everyone. But our task is to get our boys out. Everyone. Alive."
8 hr 12 min ago
US Congress must pass Ukraine aid supplemental by May 19 to ensure no interruptions, Pentagon says
From CNN's Ellie Kaufman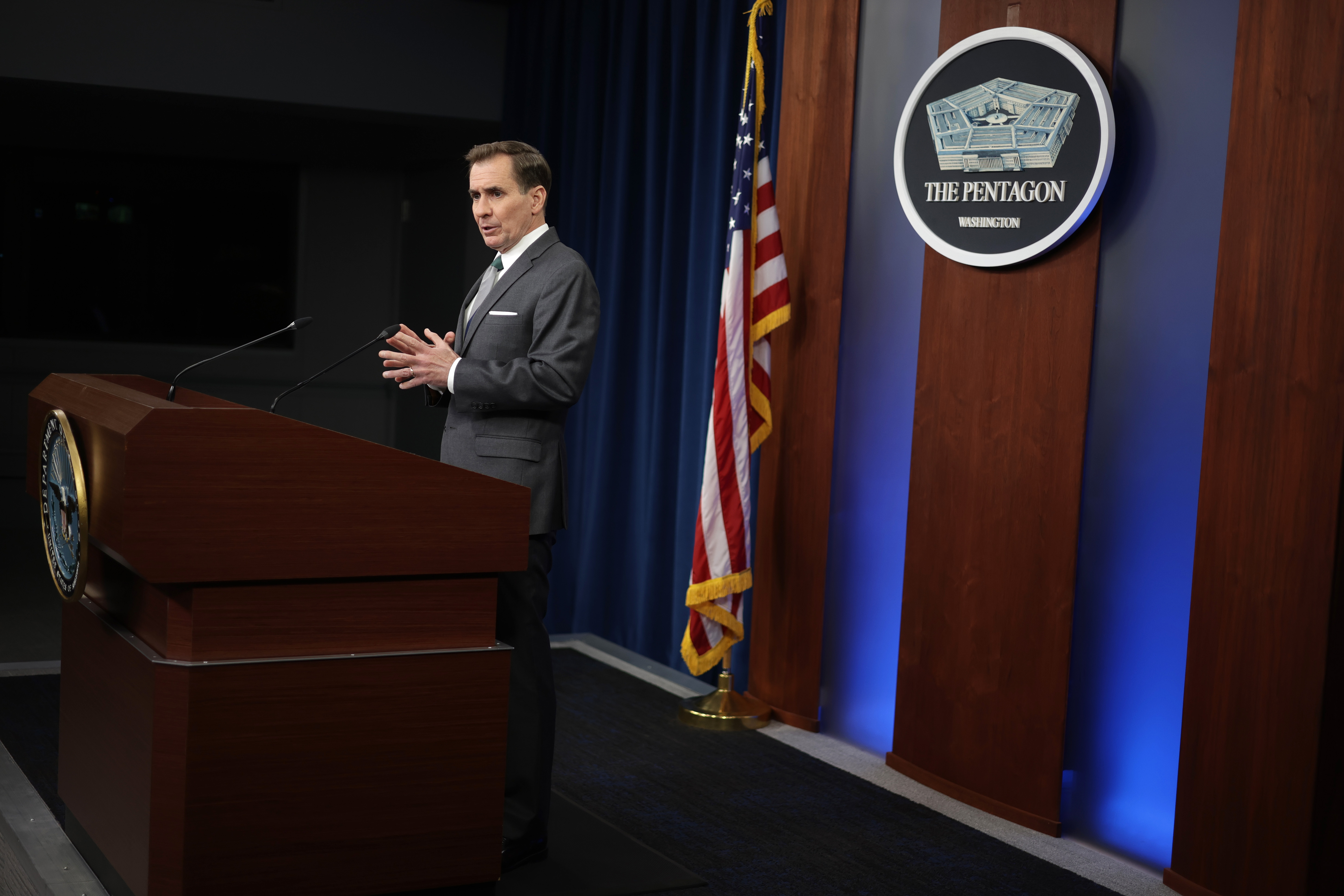 If Congress does not pass the $40 billion Ukraine aid supplemental by May 19, "it'll start impacting" the United States' ability to provide Ukraine military aid "uninterrupted," Pentagon spokesperson John Kirby said during a briefing at the Pentagon on Friday.
"May 19 is the day we really, without additional authorities, we begin to not have the ability to send new stuff in," Kirby said. "By the 19th of May, it'll start impacting our ability to provide aid uninterrupted."
The House of Representatives passed the $40 billion supplemental this week, but the Senate failed to pass the bill after Sen. Rand Paul blocked its passage. Paul, a Republican from Kentucky, wanted more oversight of how the funds will be spent before agreeing to let the bill go to the Senate floor for a vote. Senate Majority Leader Chuck Schumer has started procedural steps to override Paul's objection, but the bill likely won't pass until next week at the earliest.
There is still "about $100 million dollars left in current" presidential drawdown authority funding, Kirby said. That funding has not been "allocated or announced" yet, he added.
"We would like to get approval for additional authorities before the third week of this month so that we could continue uninterrupted the flow of aid and assistance into Ukraine, so obviously we continue to urge the Senate to act as quickly as possible so we don't get to the end of May and not have any additional authorities to draw back, to draw upon," Kirby said.
7 hr 26 min ago
Russian General implicated in crimes against civilians in Ukraine and Syria met with UK counterpart in 2017
From CNN's Tamara Qiblawi , Nima Elbagir and Niamh Kennedy 
A Russian General, identified in a CNN investigation as responsible for targeting civilians in the Ukrainian city of Kharkiv and his role as the architect of the siege of Aleppo, was involved in high-level defense talks with his UK counterpart in 2017 after receiving Russia's highest military honor for his role in its war in Syria.
Col-General Alexander Zhuravlyov, in his capacity as then Deputy Chief of General Staff, met with the UK's then Vice Chief of Defence Staff General Messenger for high-level talks, during a trip to Moscow in 2017 in what was characterized by the UK's Ministry of Defence as "military to military dialogue." Zhuravlyov discussed with Messenger "a restart of military interaction," Russian state news agency TASS reported on February 28, 2017, quoting Russia's Ministry of Defense.
CNN's investigation found that Zhuravlyov's leadership in 2016 catalyzed the assault on eastern Aleppo. After he took the reins, the Russian military rapidly ramped up its attacks on the rebel-held territory and completed the siege of the densely populated city, exacting a large death toll and setting the wheels in motion for a tactic that has defined Russia's intervention in Syria: besiege, starve, bombard and grind into submission.
His period of command also saw a dramatic increase in documented cluster munition attacks in Aleppo.
European intelligence agency analysts who spoke to CNN on condition of anonymity said the pattern of Zhuravlyov's behavior in Syria and Ukraine is the same, subjugating cities through terror. "Zhuravlyov was brought in with the purpose of bringing about a swift capitulation of Aleppo. He did that using much of the same methodology we see in Ukraine. Ordering the indiscriminate use of cluster munitions against dense civilian infrastructure and populations," the analyst said.
Syrian human rights activists have long called for Russia's General to be held accountable, and a leading UK human rights lawyer at the law firm Payne Hicks Beach, Matthew Ingham, told CNN: "Colonel General Alexander Zhuravlyov should have been sanctioned for his actions in Syria" adding, "It is a shame that there was not a stronger response to alleged war crimes at that stage, because that may have affected Putin's Ukrainian strategic calculations from the outset. 
Neither the US nor the UK have taken public action against Zhuravlyov or other key Russian generals implicated in war crimes. The US State Department wouldn't comment on the specific findings of CNN's investigation but said they continued to track and assess war crimes and reports of ongoing violence and abuses. 
In a statement to CNN, the UK Ministry of Defense said a previous statement issued in 2017 "made it clear" that they supported military to military dialogue to minimize risk and miscalculation
"We stand by that principle, which is why we gave Russia every opportunity to engage in dialogue this year over Ukraine before they launched their reprehensible and unprovoked invasion," an MOD spokesperson said. 
CNN's Jennifer Hansler contributed to this report
9 hr 17 min ago
What Russian troops left behind on the outskirts of Kharkiv show brutality of war
From CNN's Nick Paton Walsh, Natalie Gallón, Brice Laine and Denis Lapin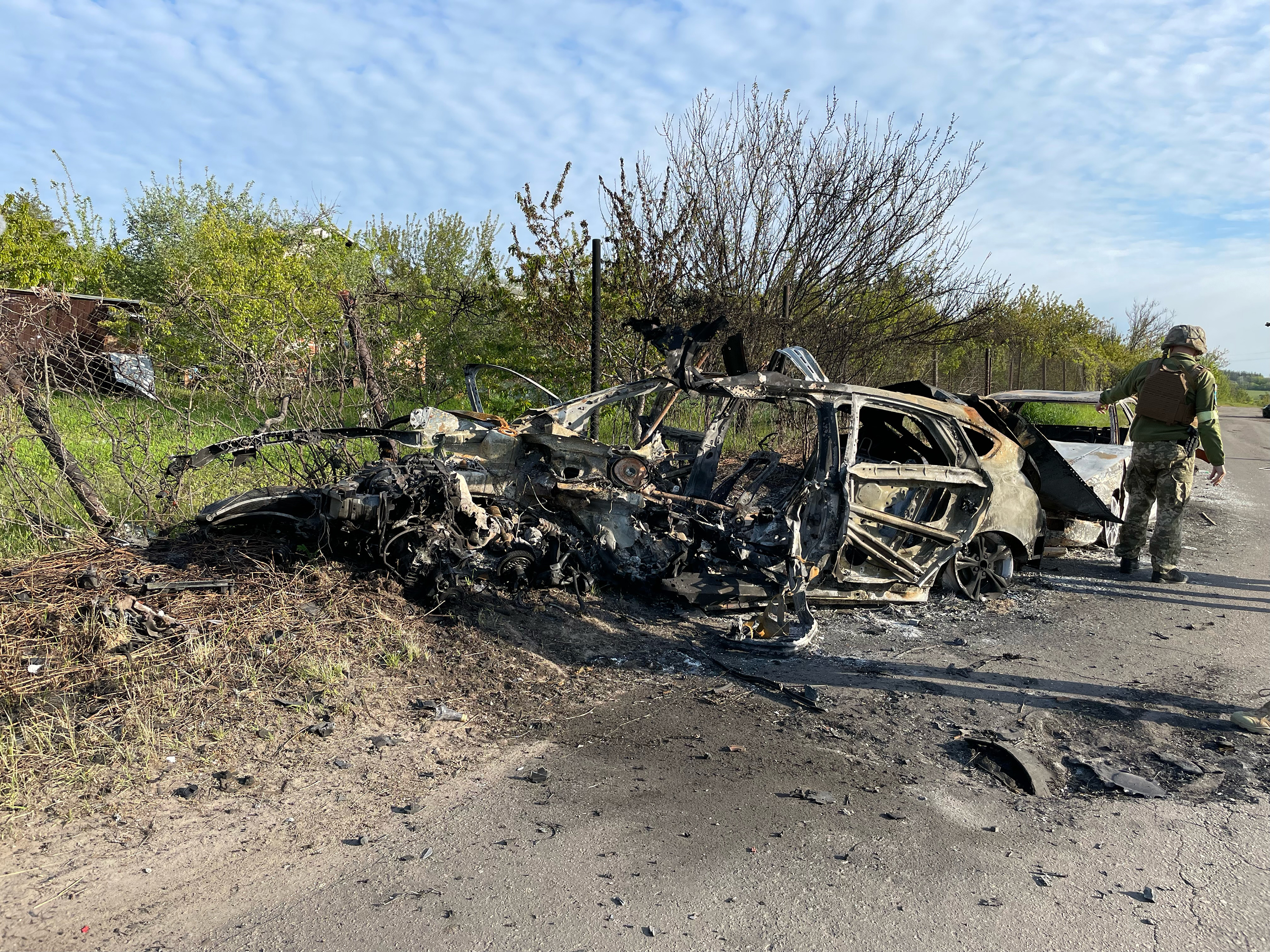 Two convoys of civilian cars in one northeastern Ukrainian village speak of Russia's retreat from the area and the brutality it left behind.
The first — three cars, laden with a priest, dogs and troubled frowns — is headed hurriedly through the village of Staryi Saltiv from the north, fleeing the violence as Ukraine pushes Russian forces out of Rubizhne.
"We don't even know what's happening," one driver said. "We didn't stick around to find out."
Ukrainian officials said this week that they continue to push toward the Russian border, liberating tiny villages on the outskirts of Kharkiv, the country's second-largest city before the invasion began. The Ukrainian advances threaten the symbolic embarrassment of expelling the Kremlin's forces back to their own border while posing the strategic threat of cutting Russia's supply lines into Ukraine and its forces further south in the Donbas region. The advances have been swift over the past weeks.
The second convoy speaks of what Ukraine has found in Russia's wake — five vehicles riddled with bullets, two torched to cinders.
On May 4, Ukrainian officials have said, this convoy was trying to leave the town when it was shot up by Russian troops. The bullet holes concentrate on some of the drivers' doors. Children's clothes and toys litter the area around the vehicles. Ukrainian officials said that four civilians, including a 13-year-old girl, were killed when Russian troops opened fire on this convoy.
CNN's escorts from the Kharkiv city territorial defense force say a tank shell hit one of the cars, explaining how its front section is twisted beyond recognition.
Moscow says its forces don't target civilians, a claim contradicted by evidence of apparent atrocities witnessed by CNN here and elsewhere in Ukraine.
Continue reading here: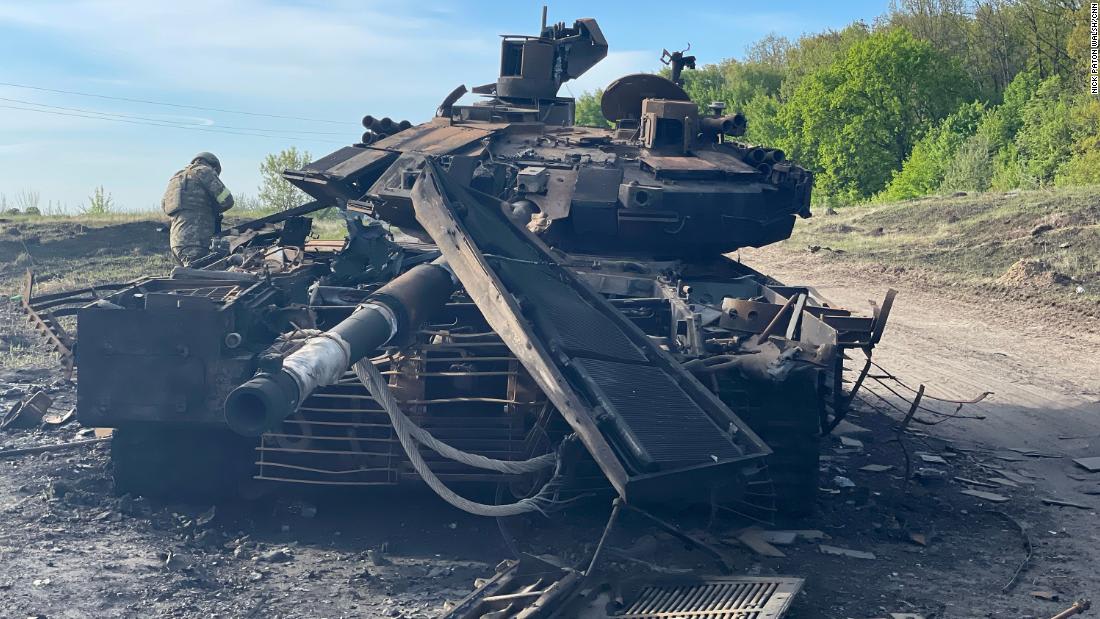 9 hr 37 min ago
Magnets, T-shirts and chocolate show off Ukrainian pride and defiance in Lviv tourist shops
From CNN's Gustavo Vadés in Lviv
Signs of Ukrainian pride are on display all over downtown Lviv, in everything from the blue and yellow flags hanging on walls to billboards condemning the Russian invasion and celebrating Ukrainian soldiers.
In tourist shops in and around the historic downtown of the western Ukrainian city, the national colors are printed on a bevy of items.
CNN spoke to Oksana Gordiychiek who works in one of those shops. Before the war, tourists would buy souvenirs featuring the city's historic architecture or other local symbols, she said. But since March, her shop began selling products that reference the conflict.
"We used to sell our city's image, now we sell our country's," Gordiychiek said.
Some T-shirts tout Ukrainian greatness, while others call for peace. Stickers feature a cartoon couple filling Molotov cocktails together or killing a Russian soldier.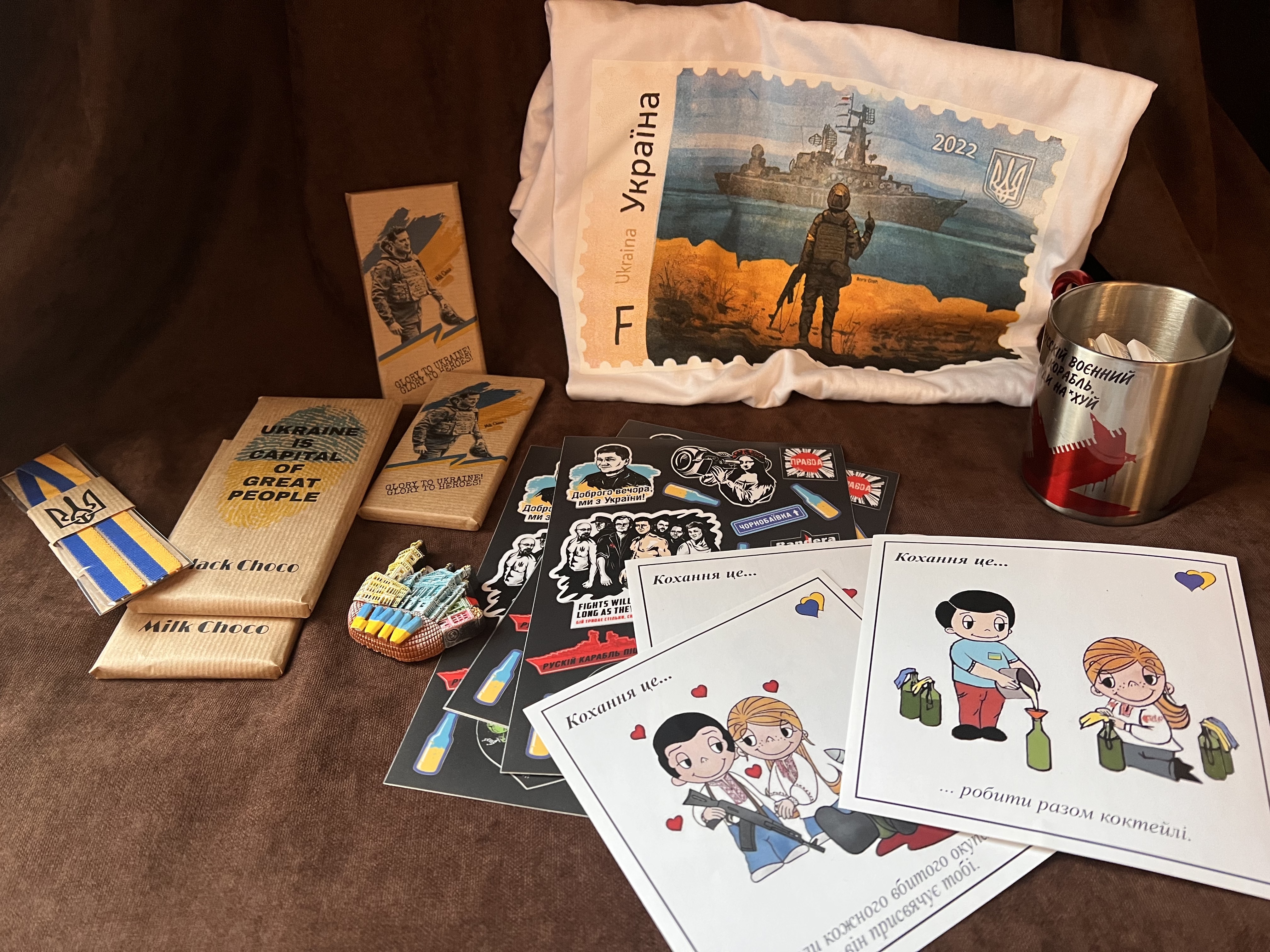 The more popular items include words straight from the battlefield, including the now-famous line "Russian warship, go f*** yourself," said by a Ukrainian soldier at Snake Island. The defiant statement is printed on coffee mugs and hats in both English and Ukrainian. The print of the postage stamp celebrating those words, which features a soldier giving the middle finger to a Russian warship, is one of the best-selling T-shirts, according to Gordiychiek.
Ukrainian President Volodomyr Zelensky is also showcased on chocolate wrappers, pillows and stickers.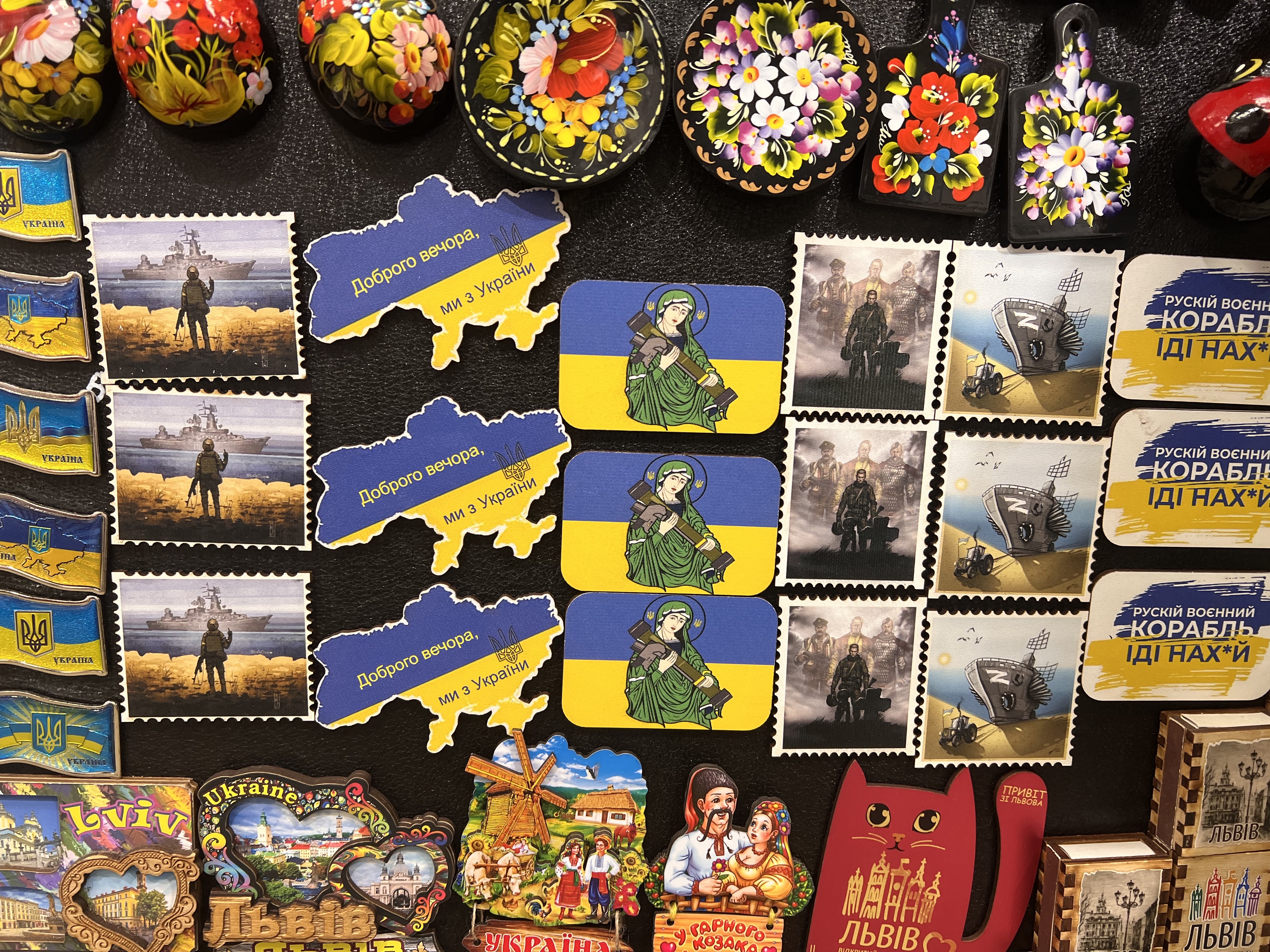 While Gordiychiek is grateful these items are good for business, she said it's "also sad" as it serves as a reminder of the reality of war in the country.
Gordiychiek said her shop used to sell to tourists who came every year to admire the city. Now, they sell to volunteers coming to help with the war efforts, journalists or locals sending souvenirs to friends and relatives abroad.
Gordiychiek said that they are also benefiting from patriotism and nostalgia among Ukrainians living abroad who want traditional clothing, shirts and and blouses embroidered with colorful colors.
"Ukrainians who live in other countries are asking for these shirts," she said.
These types of purchases have helped keep businesses like these afloat. Numbers from the Center for Tourism Development of Lviv show the city welcomed 1.5 million visitors in 2021 — up from 2020 at the height of the pandemic — but still short of the 2.2 million who visited in 2018.
7 hr 31 min ago
Russia will cut electricity to Finland starting on Saturday, Finnish transmission system operator says
From CNN's Chris Liakos in Helsinki
Russia will suspend power exports to Finland starting Saturday due to problems in receiving payments, Finland's transmission system operator Fingrid said in a statement on Friday.
"RAO Nordic Oy, a subsidiary of the Russian entity Inter RAO, which trades electricity over the 400 kV interconnectors, will suspend imports of electricity to Finland at 1 am on Saturday 14 May 2022," according to Fingrid.
The subsidiary said that it has not received payments for the volumes sold since May 6 and that this is the first time it has happened in over 20 years of its trading history.
"Unfortunately, in the current situation of lack of cash income, RAO Nordic is not able to make payments for the imported electricity from Russia. Therefore we are forced to suspend the electricity import starting from 14th of May," RAO Nordic Oy said.
According to Fingrid, the adequacy of electricity in Finland is not under threat, with Russian imports in recent years covering 10% of Finland's total consumption.
"The lack of electricity import from Russia will be compensated by importing more electricity from Sweden and by generating more electricity in Finland," said Reima Päivinen, senior vice president of power system operations at Fingrid.  
Some context: The Finnish government is planning to issue a second white paper on Sunday proposing that the country joins NATO, Finland's Foreign Minister Pekka Haavisto told reporters on Thursday. The proposal would then be put into a parliamentary vote with a plenary scheduled for Monday morning.
Russia's foreign ministry said Finland's possible accession to NATO marked a "radical change in the country's foreign policy" and warned of countermeasures.
"Russia will be forced to take retaliatory steps, both of a military-technical and other nature, in order to stop the threats to its national security that arise in this regard," it said.
In late April, Gazprom said it fully halted supplies to Polish gas company PGNiG and Bulgaria's Bulgargaz after they refused to meet a demand by Moscow to pay in rubles rather than euros or dollars.
CNN's Luke McGee contributed reporting to this post. 
8 hr 41 min ago
Hungary must "play its part" and decide if it wants to join EU in Russia sanctions, senior EU diplomat says
From CNN's James Frater and Zahid Mahmood in London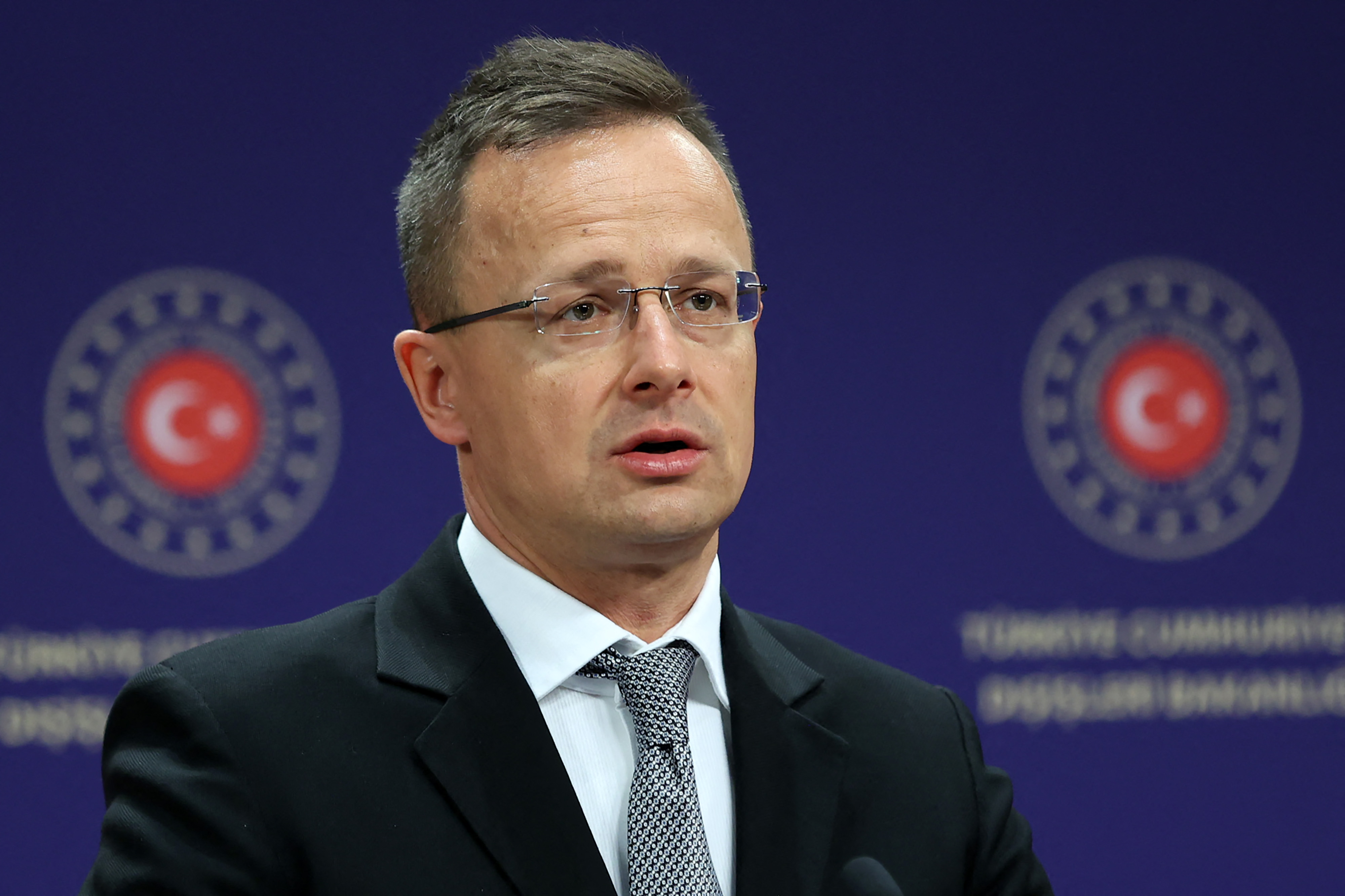 Hungary still has to "play its part" and decide whether it wants to display unity with the European Union in sanctioning Russia as the bloc works on its sixth round of proposals, a senior EU diplomat said on Friday.
Speaking during a news briefing in Brussels to journalists, the diplomat said the proposed sixth round of sanctions would include an oil embargo with the purpose of "having a lasting impact on Russia's capacity to earn money and to inflict the heavy costs." 
The diplomat said the proposal still needed to be fine-tuned, as most European countries "need to phase out from oil, and obviously there are realistic economic considerations that should be taken into account and the availability of alternatives are obviously different from member state to member state."
"So, we need to solve … these concerns one way or the other," the diplomat added.
The diplomat said they understood that there is an "existential oil dependency on Russia as far as Hungary is concerned."
"The commission is coming up with proposals, and at a certain point, you have to bite the bullet, you know, and see where you want to be in this, and we hope Hungary will be more forthcoming," the diplomat said.
Hungary has been offered "reasonable proposals," the diplomat said, adding that the country will have to decide where it stands "so that we can continue to have this important EU unity and send out the same signals to Russia that it should stop the war effort," the diplomat said. 
"Negotiations are ongoing every day, including the weekends. So I don't know where this will end," the diplomat said. 
On Wednesday, Hungarian Foreign Minister Péter Szijjártó said Hungary will only vote for EU sanctions on Russian oil if the bloc comes up with solutions to issues it would start.
"We have made it clear to the European Commission that we can only vote for this proposal if Brussels offers a solution for the problems Brussels would create," Szijjártó said in a video posted on Facebook Wednesday.
"We are expecting a solution not only relating to the transformation of our refineries that would cost hundreds of millions of dollars, not only relating to the capacity increase of the oil pipeline [that runs] across Croatia to Hungary that would cost hundreds of millions of dollars but also with regard to the future of the Hungarian economy, as, like I said before, this current proposal is like 'an atomic bomb' for the Hungarian economy," Szijjártó continued.
CNN's Niamh Kennedy and Boglarka Kosztolanyi in London and Mayumi Maruyama in Tokyo contributed previous reporting to this post.
9 hr 57 min ago
Ukrainian prosecutor general is investigating more than 11,000 alleged war crimes by Russia
From Saskya Vandoorne and Daria Markina in Kyiv
The office of Ukraine's prosecutor general told CNN that a total of 11,239 alleged war crimes by Russian soldiers are being investigated, involving some 8,000 prosecutors nationwide.
The prosecutor general's office said the vast majority of crimes involve breaking the laws and customs of war.
On May 5, Ukrainian Prosecutor General Iryna Venediktova claimed that the Russian army had committed more than 9,800 war crimes in 70 days of war while testifying to the Helsinki Commission.
Today, a 21-year-old Russian soldier appeared in court for the first war crimes trial since Russia invaded Ukraine back in February. He is accused of killing an unarmed 62-year-old man in Ukraine's Sumy region, according to the prosecutor general's office.