1 min ago
US deputy secretary of state: Russia troops "appears on the ropes" in Ukraine
From CNN's Jennifer Hansler
Deputy Secretary of State Wendy Sherman said Tuesday that Russian troops "appear on the ropes" in Ukraine and that the Kremlin's actions, including supporting what she described as "sham referenda" in some Ukrainian regions, were a desperate move by President Vladimir Putin.
In an interview on MSNBC, Sherman said there are concerns that Putin "will use kinds of weapons of war that he should not," noting he had already weaponized food.
"Hopefully he understands what the President just conveyed: Don't. Don't. Don't," she said, referring to President Joe Biden's warning of punishments if Russia were to use chemical or nuclear weapons.
Some context: Multiple Kremlin-backed authorities in eastern and southern Ukraine announced referendums on joining Russia will be held this week. Ukraine has dismissed the move as stemming from "fear of defeat."
3 min ago
Ukrainian flag raised on the border between Donetsk and Kharkiv regions 
From CNN's Yulia Kesaieva in Kyiv and Hira Humayun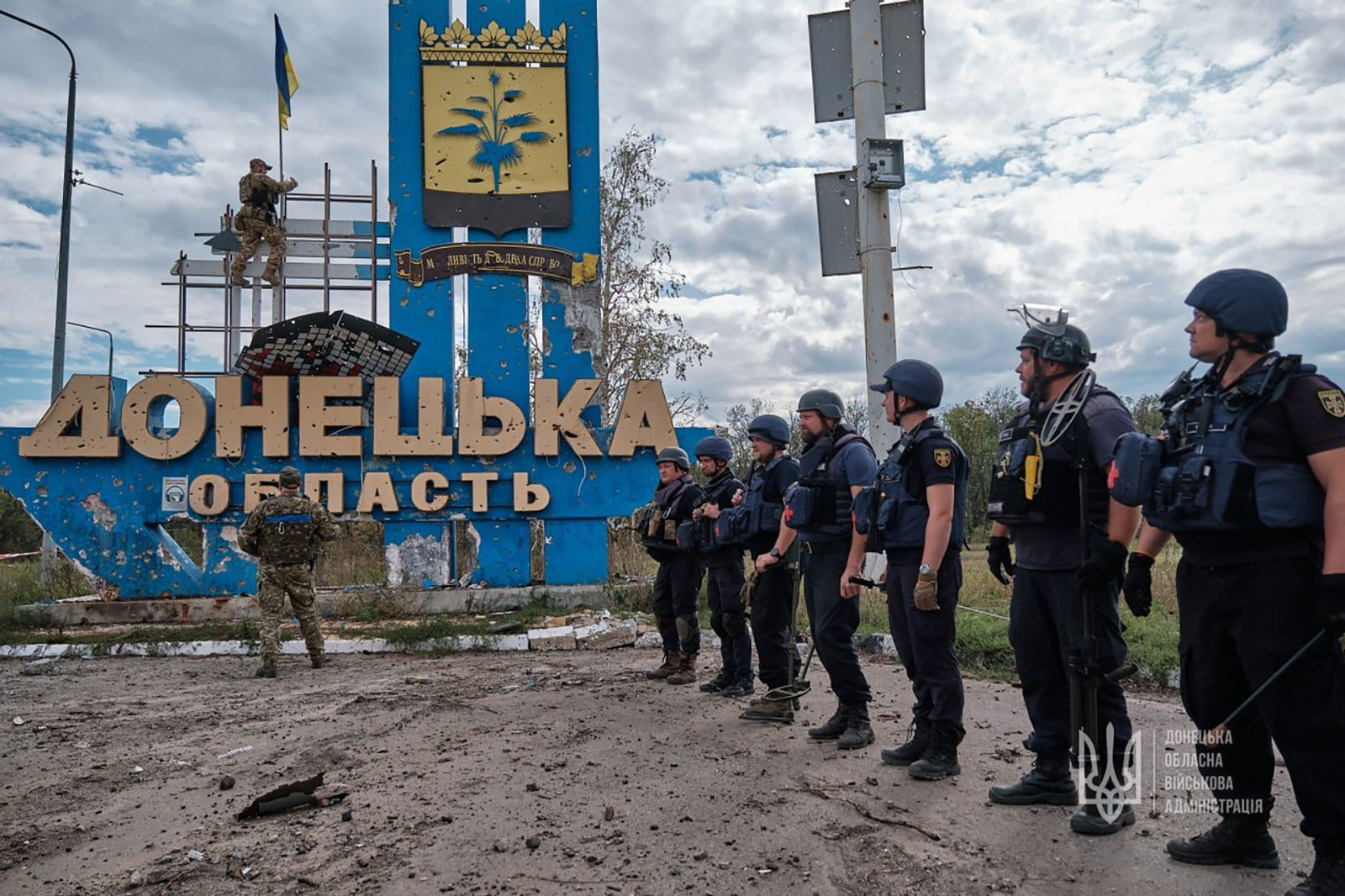 The Ukrainian flag has been raised on the border between the Donetsk and Kharkiv regions, according to a Telegram post from Pavlo Kyrylenko, head of the Donetsk region military administration on Tuesday.
"The Ukrainian flag was raised on the entrance sign installed on the border of Donetsk and Kharkiv regions!" he wrote, "Thanks to our Armed Forces, this section of the Kyiv-Kharkiv-Dovzhansky highway is free of occupiers, but extremely dangerous, as it is literally stuffed with deadly scrap metal."
Fierce battles were being fought in the area until recently, but now only abandoned equipment and minefields remain, Kyrylenko said.
"Together with the First Deputy Head of the Ministry of Internal Affairs Yevhen Yenin and the Head of the State Emergency Service Serhiі Kruk, we went to the site to assess the scale of work to be done on demining," Kyrylenko said.
54 min ago
US ambassador to UN condemns Russian-backed referendums in meeting with Ukrainian foreign minister
From CNN's Jennifer Hansler
US Ambassador to the United Nations Linda Thomas-Greenfield met with Ukrainian Foreign Minister Dmytro Kuleba Tuesday, and they both condemned the announcement of referendums announced by Russian-backed officials within Ukraine's internationally recognized borders, according to Nate Evans, a spokesperson for the United States Mission to the United Nations [USUN].
Thomas-Greenfield "reiterated that the United States will not recognize any attempt by Russia to claim annexation of Ukraine's sovereign territory," Evans said in a readout.
The referendums "are an affront to the principles of sovereignty and territorial integrity that are at heart of the UN Charter," the readout added.
The two "assessed the progress made under the Black Sea Grain Initiative in getting Ukrainian agricultural products to market" and reiterated the importance for all member states to defend the UN Charter and to "work together to address the crises Russia's war against Ukraine has exacerbated, including global food insecurity."
1 hr 11 min ago
Erdoğan touts Turkey's efforts to "settle" the "dispute" between Russia and Ukraine
From CNN's Jonny Hallam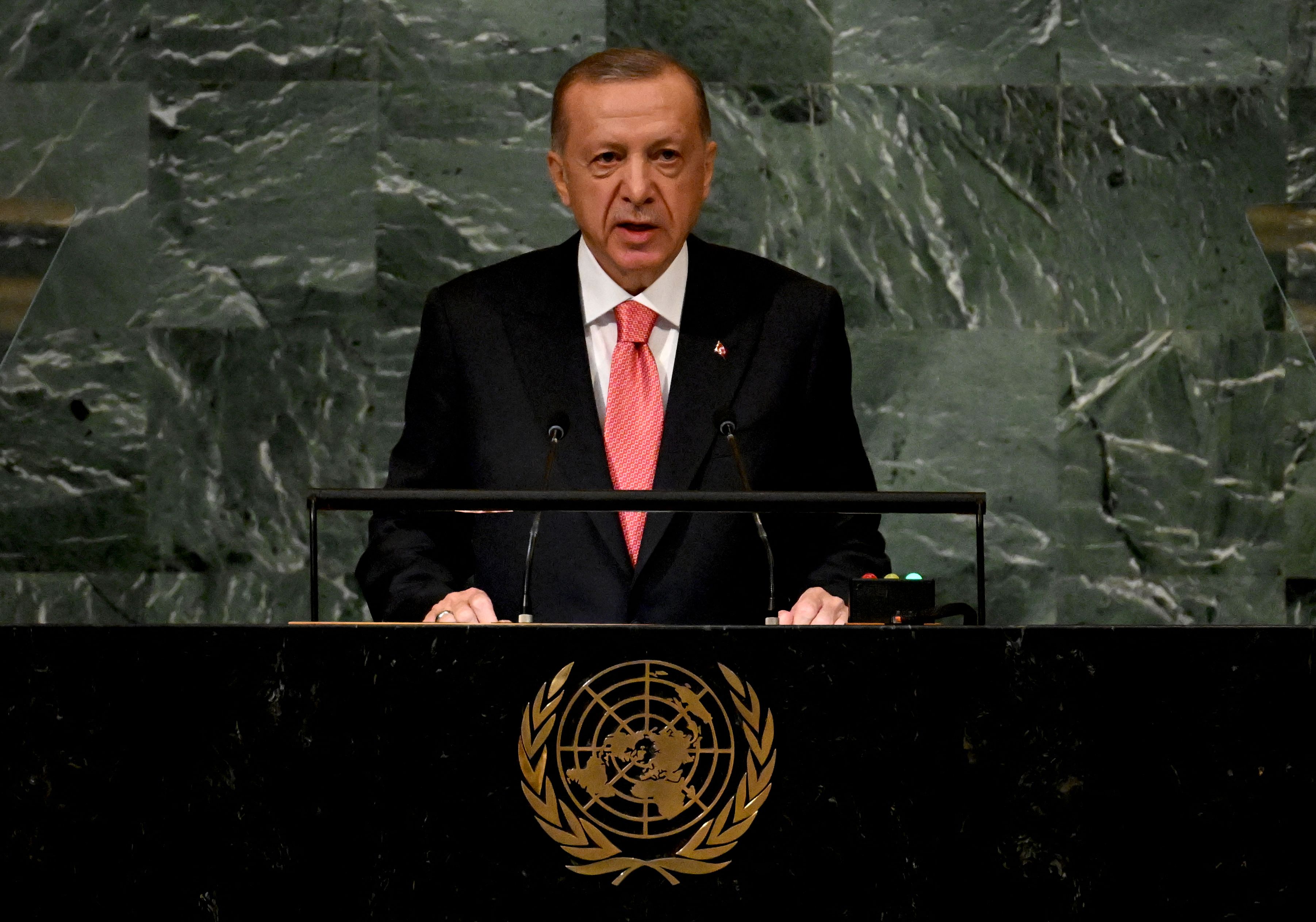 Turkish President Recep Tayyip Erdoğan on Tuesday called for an end to the "Russian-Ukrainian crisis" saying the seven-month war had sent a "wave of shock" around the globe.
In his speech at the United Nations General Assembly in New York, Erdoğan said, "war will never have a triumph, and a fair peace process will not have a loser." 
Erdoğan called on the world to "support the peaceful initiatives of Turkey to settle this dispute once and for all. We need a dignified way out of this crisis. And that can only be possible through a diplomatic solution which is rational, which is fair, and which is applicable." 
Some background: The president has played the role of a key party in a UN-brokered deal between Moscow and Kyiv to allow a resumption of grain shipments from the Black sea ports in Ukraine.
Erdoğan called this agreement "one of the greatest accomplishments of the United Nations in the recent decades."
He said Turkey is investing in efforts to bring the war to an end and urged international organizations and other countries to its efforts.
"We are investing tremendous efforts in order to ensure that the war will be finalized by protecting the territorial integrity and the sovereignty of Ukraine once and for all," Erdoğan said, adding, "we would like to launch an appeal to all the international organizations and countries of the world to to support peaceful initiatives of Turkey to settle this dispute."
1 hr 19 min ago
Russian-backed referendums are an "information operation," Pentagon says
From CNN's Ellie Kaufman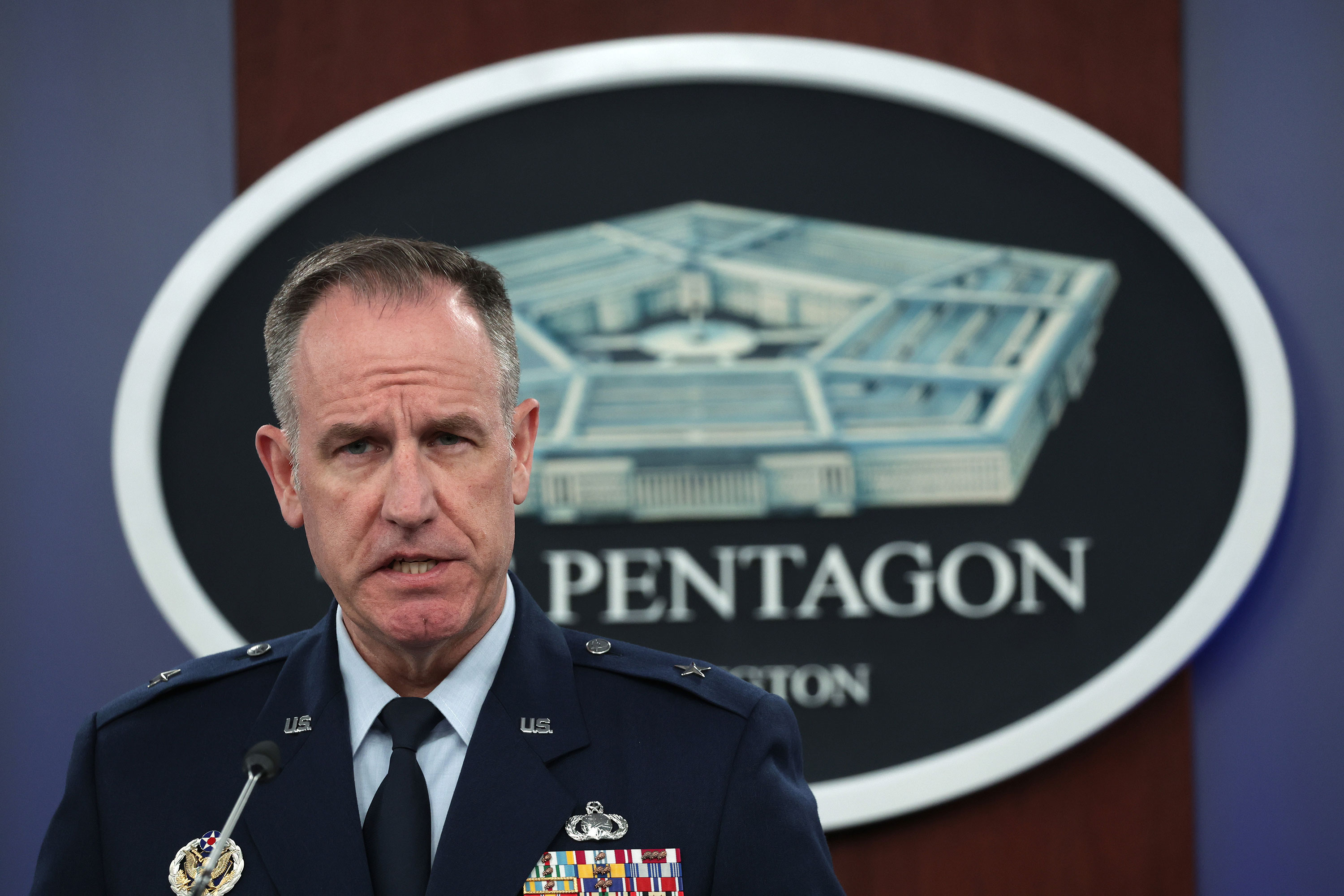 The Pentagon said that declarations from leaders of the self-declared Luhansk and Donetsk People's Republics to hold referendums on joining the Russian Federation are serving as a distraction after Ukraine's successful counteroffensive.
"This is simply an information operation that's meant to distract from the difficult state that the Russian military currently finds itself in," Pentagon press secretary Brig. Gen. Pat Ryder said during a briefing at the Pentagon Tuesday.
Ryder called the call for referendums part of the Russian "playbook."
"We saw them do this in 2014, and it goes a little something like this: First, you're going to have proxy officials as what you are seeing in the press right now claim they are going to conduct a referenda, and then they will use that as the basis to try to claim legitimacy in terms of annexation of sovereign Ukrainian territory," Ryder said.
Ryder said the referendums will have no credibility and won't impact US support to Ukraine. 
"No one will view such sham referenda with any credibility and the US certainly will not recognize the outcome of any sham elections," Ryder said. "We will continue to work with Ukraine and our international partners to provide them with the support they need."
1 hr 49 min ago
Russian parliament amends law on military service, state media reports
From CNN's Anna Chernova
Russia's lower house of parliament, the State Duma, made amendments to the law on military service on Tuesday, toughening the punishment for violation of military service duties — such as desertion and evasion from service — according to state news agency TASS.
The bill sets a jail term of up to 15 years for resistance related to military service or coercion to violate an official military order, involving violence or the threat of its use, during the period of mobilization or martial law.
Separately, State Duma deputies and senators have prepared amendments to the Criminal Code of the Russian Federation, proposing to introduce liability of up to five years of jail time for the destruction or negligent damage of weapons and military equipment during wartime, state news agency RIA Novosti reported.
The deputies have also introduced concepts of "mobilization," "martial law," "wartime," and "armed conflict" into the Criminal Code of Russia, which will now be regarded as aggravating factors in criminal sentencing.
Remember: Politicians and political commentators in Russia have started debating mobilization, even as the Kremlin denied any discussions about a nationwide mobilization of troops. It could mean extending conscription for soldiers currently in the armed forces, calling on reservists or bringing in men of fighting age who have had military training.
The measures in the State Duma came before the referendum announcements in Russian-occupied areas of Ukraine on Tuesday. 
1 hr 27 min ago
Ukrainian foreign minister looks to buoy support for Ukraine while at United Nations, sources say
From CNN's Kylie Atwood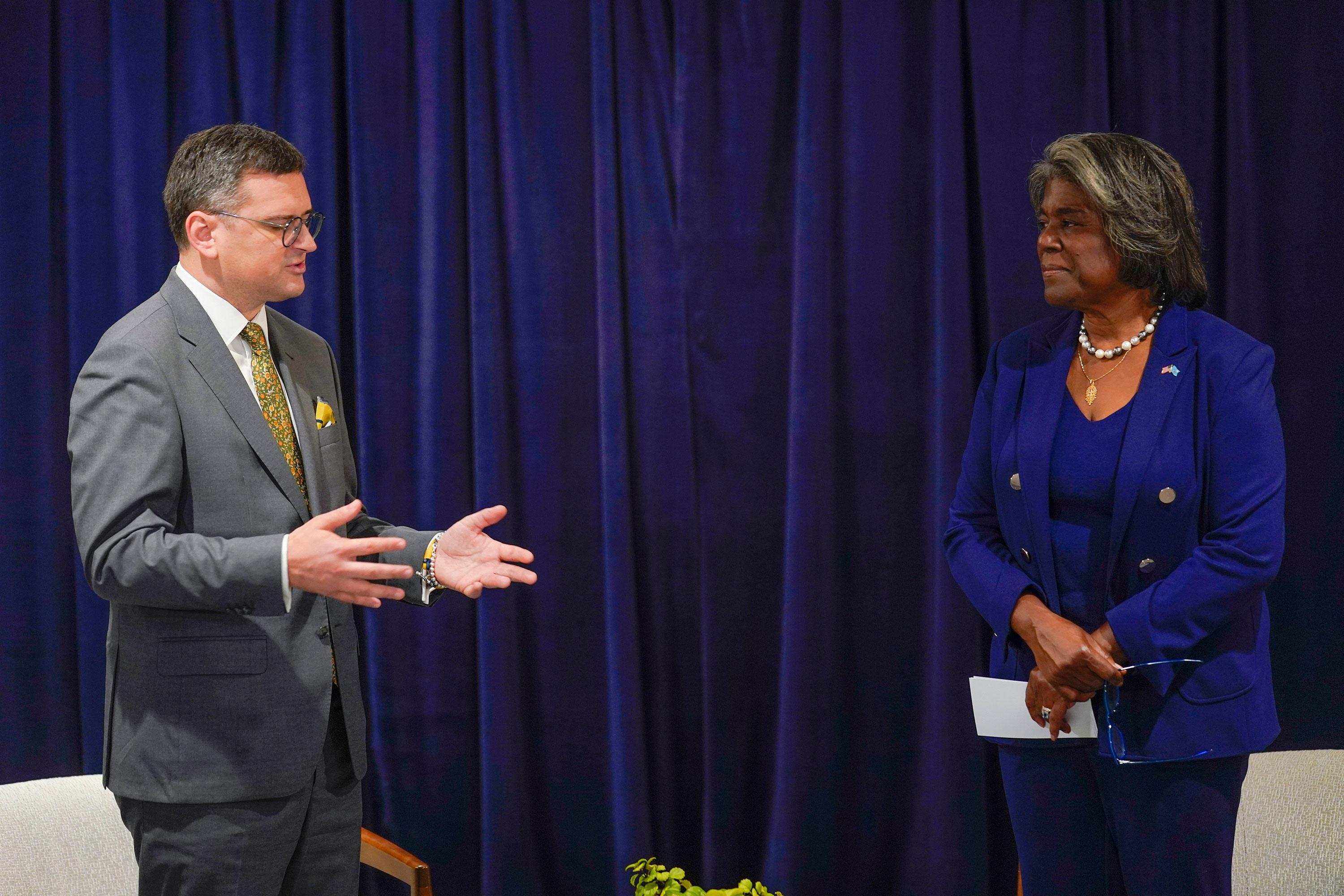 Ukrainian Foreign Minister Dmytro Kuleba is focusing on the global spillover effects on the energy and food crises of the Ukraine war during his meetings with counterparts on the sidelines of the United Nations General Assembly, according to UN diplomats familiar with the matter. 
Kuleba is doing this with a specific goal in mind: To try and maintain solidarity among the nations who support Ukraine by recognizing the impacts that the war is having on their country, the diplomats said.
While the devastation in Ukraine is immense, Ukrainian government officials believe that highlighting how the war's impact outside the borders of Ukraine is most likely to drive continued support for Ukraine in the face of Russian aggression. 
The food crisis is a central spillover effect that is being felt globally, and the Ukrainians are pushing for the current grain deal to be maintained and extended, diplomats said. 
Kuleba also plans to privately shame the leaders of countries who are getting cheap oil from Russia, by saying that they are benefiting from Ukraine being victimized, one diplomat said.
Meanwhile, US and European officials feel confident that this week will fuel continued support for Ukraine, US and European officials said.
There are a few factors contributing to that expectation. First, Ukraine's gains on the battlefield have put the wind at their back because it wouldn't be a good look for countries to back away from supporting Ukraine while they are having success. Second, the comments by Chinese President Xi Jinping and Indian President Narendra Modi last week give further momentum to holding the line in terms of support for Ukraine, officials explained. 
Some background: Last week, Modi told Putin that "today's era is not of war" – a significant rebuke from a leader who has stayed largely silent on the conflict throughout its more than six months duration.
On Thursday, during a meeting with the Chinese leader, Putin acknowledged Xi's "questions and concerns" about the war.
1 hr 30 min ago
European soccer's governing body confirmed Russia's exclusion from EURO 2024
From CNN's Matt Foster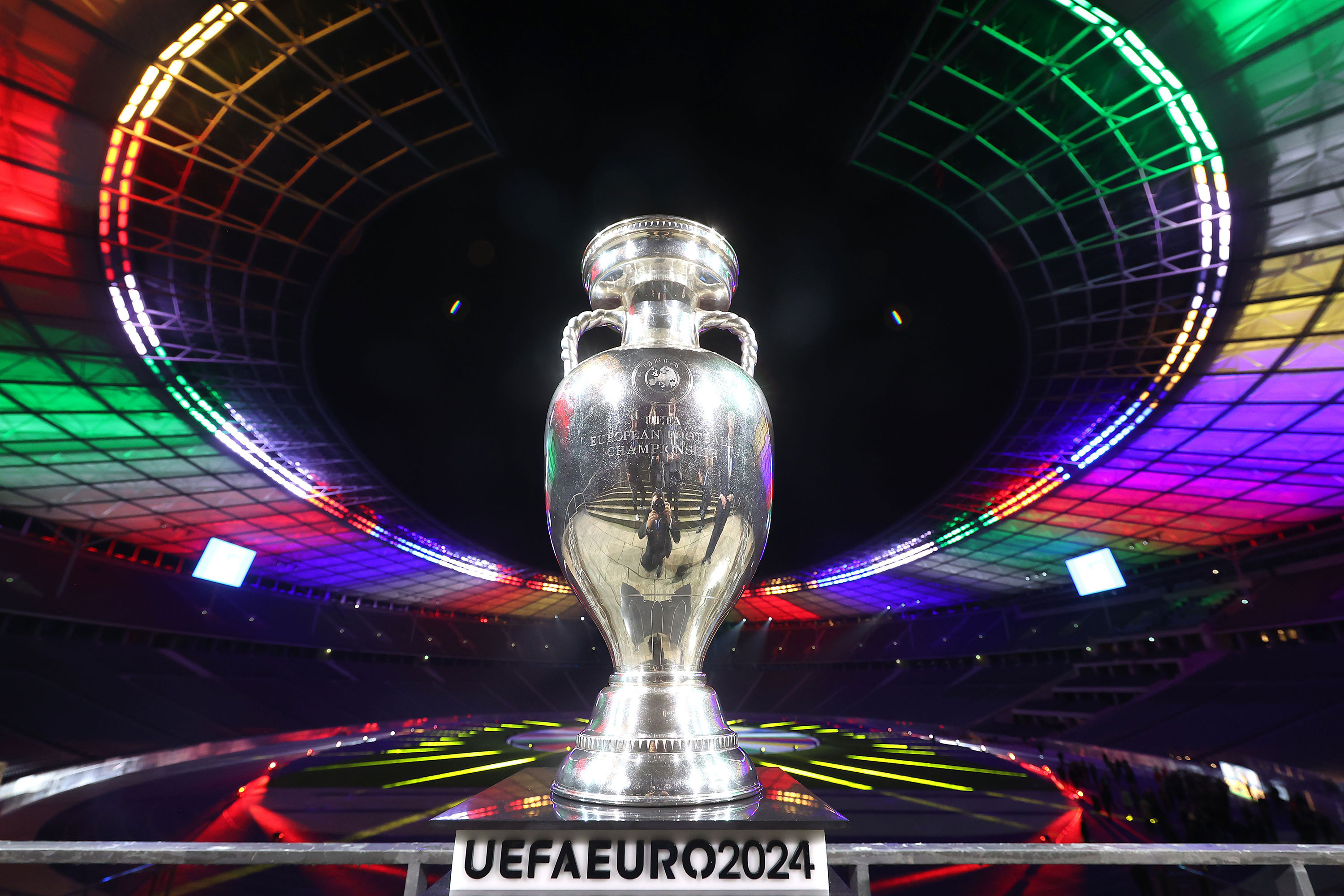 UEFA, European soccer's governing body, confirmed on Tuesday that Russia would not be included in the draw for Euro 2024 men's qualifying after a meeting of their executive committee.
 A UEFA press release said, "all Russian teams are currently suspended following the decision of the UEFA Executive Committee of 28 February 2022 which has further been confirmed by the Court of Arbitration for Sport on 15 July 2022.
"Russia is therefore not included in the UEFA European Football Championship 2022-24 qualifying draw."
The executive committee met in Hvar, Croatia, to approve the procedure for the upcoming Euro 2024 qualifying draw.
The draw takes place on Oct. 9 in Frankfurt and will include 53 national associations.
Euro 2024 is set to take place in Germany from June 14 to July 14, 2024.
2 hr 53 min ago
Ukraine says referendum plans in Russian-occupied areas stem from "fear of defeat"
From CNN's Olga Voitovych and Yulia Kesaieva
Ukrainian President Volodymyr Zelensky's office has responded to the sudden announcements of referendums on joining Russia in occupied parts of Ukraine.
"Naive blackmail with threats and horror stories of 'referendums', 'mobilizations' from those who know how to fight only with children and peaceful people … This is what the fear of defeat looks like. The enemy is afraid, primitively manipulates," said Andriy Yermak, head of the Office of the President of Ukraine, on his Telegram channel.
"Ukraine will solve the Russian issue. The threat can be eliminated only by force," Yermak added.
An adviser to the Ukrainian president's chief of staff, Mykhailo Podolyak, said Russians decided to "respond asymmetrically" to the Ukrainian counteroffensive.
"Thinking that illegal 'referendum' will stop HIMARS and the Armed Forces from destroying occupiers on our land. Do you really want to spend the time needed to escape for a new show? Try…It will be interesting…," he tweeted on Tuesday.
Ukraine's Foreign Minister Dmytro Kuleba also dismissed the announcements in a tweet, calling the referendums a "sham."
In addition, Ukraine's foreign ministry also said, "such fake plebiscites" will have "no legal consequences."
The vote will not change the "administrative-territorial structure and internationally recognized borders of Ukraine," it said in a statement, adding that "neither Ukraine nor the international community will recognize their worthless results."
The ministry called the vote "forced citizenship" of residents and said it is "another attempt of Russia to legitimize the consequences of its aggressive war against Ukraine."
Remember: Multiple Kremlin-backed authorities in eastern and southern Ukraine announced referendums on joining Russia will be held this week. Senior Russian officials have welcomed the moves.