WeWork, the formerly high-flying shared office space company that was once among the world's most valuable startups, filed for bankruptcy on Monday after years of deteriorating financial performance. 
WeWork's collapse caps a startling decline for a company that was valued at $47 billion in early 2019 after a torrent of venture capital funding from Japan's Softbank, Goldman Sachs, BlackRock and other blue-chip investors. Over time, however, its operating expenses soared and the company relied on repeated cash infusions from private investors. 
"Now is the time for us to pull the future forward by aggressively addressing our legacy leases and dramatically improving our balance sheet," CEO David Tolley said in a statement. "We defined a new category of working, and these steps will enable us to remain the global leader in flexible work."
WeWork's locations and franchises outside of the U.S. and Canada are not part of the bankruptcy proceedings, the company said.
WeWork leases buildings and divides them into office spaces to sublet to its members, which include small businesses, startups and freelancers who want to avoid paying for permanent office space. 
WeWork said in its statement announcing the bankruptcy filing that its office spaces are still "open and operational." The company said it is "requesting the ability to reject the leases of certain locations, which are largely non-operational, adding that "all affected members have received advanced notice."
In August, WeWork warned that it might not be able to survive over the next year because of factors such as financial losses and a need for cash. The company also said that it's facing high turnover rates by members. 
Founder's lament
Former WeWork co-founder and CEO Adam Neumann launched the company in April 2011. He was ousted in September 2019 amid questions about his management style and and WeWork's culture. 
"As the co-founder of WeWork who spent a decade building the business with an amazing team of mission-driven people, the company's anticipated bankruptcy filing is disappointing," Neumann said Monday in a statement. "It has been challenging for me to watch from the sidelines since 2019 as WeWork has failed to take advantage of a product that is more relevant today than ever before. I believe that, with the right strategy and team, a reorganization will enable WeWork to emerge successfully."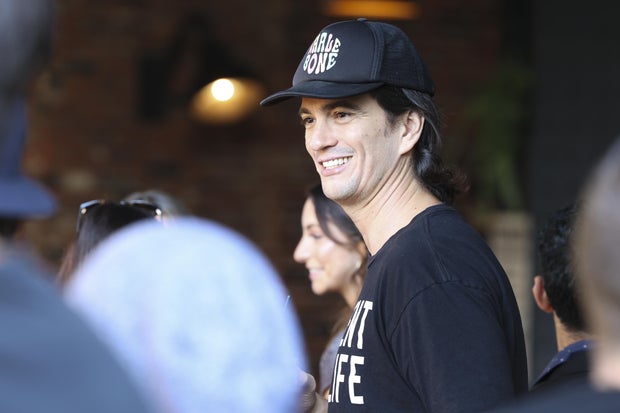 WeWork's downturn began in late 2019 when the company planned to go public but backed out after the company revealed that its losses were much bigger than projected. The company laid off 2,400 employees, or nearly 20% of its workforce, in November 2019. WeWork eventually sold shares to the public in 2021 via a so-called special purpose acquisition company, a shell company that is created to take a private business public without conducting an initial public offering. 
The pandemic took a larger toll as millions of Americans switched to remote work and no longer needed office space. Despite efforts to turn the company around since Neumann's departure, including cuts to operating costs and rising revenue, WeWork has struggled in a commercial real estate market that has been rocked by the rising cost of borrowing money.
WeWork shares, which traded at nearly $600 after its public debut, have slid to 84 cents.
— The Associated press contributed to this story.
Khristopher J. Brooks is a reporter for CBS MoneyWatch covering business, consumer and financial stories that range from economic inequality and housing issues to bankruptcies and the business of sports.
Thanks for reading CBS NEWS.
Create your free account or log in
for more features.