1 min ago
Two injured "as of now" in Mykolaiv strikes
Rescue teams are working at the sites of missile strikes on Mykolaiv in southern Ukraine, the city's mayor said on his Telegram channel.
The strikes happened around 7.50am local time, when there were "many people on the streets," Oleksandr Syenkevych said, adding "there are two injured as of now."
Photos on the Facebook page of the State Emergency Service of Ukraine show damaged buildings and firefighters extinguishing fires amid the rubble.
In a separate Telegram post, Vitalii Kim, head of Mykolaiv region military administration, named the two universities hit as the Mykolaiv Pedagogical Institute and the Mykolaiv Shipbuilding Institute.
According to Syenkevych, Mykolaiv was hit by 10 strikes overnight, causing "powerful explosions."
11 min ago
Brittney Griner was prescribed medical cannabis for 'severe chronic pain,' lawyers tell court
From CNN's Anna Chernova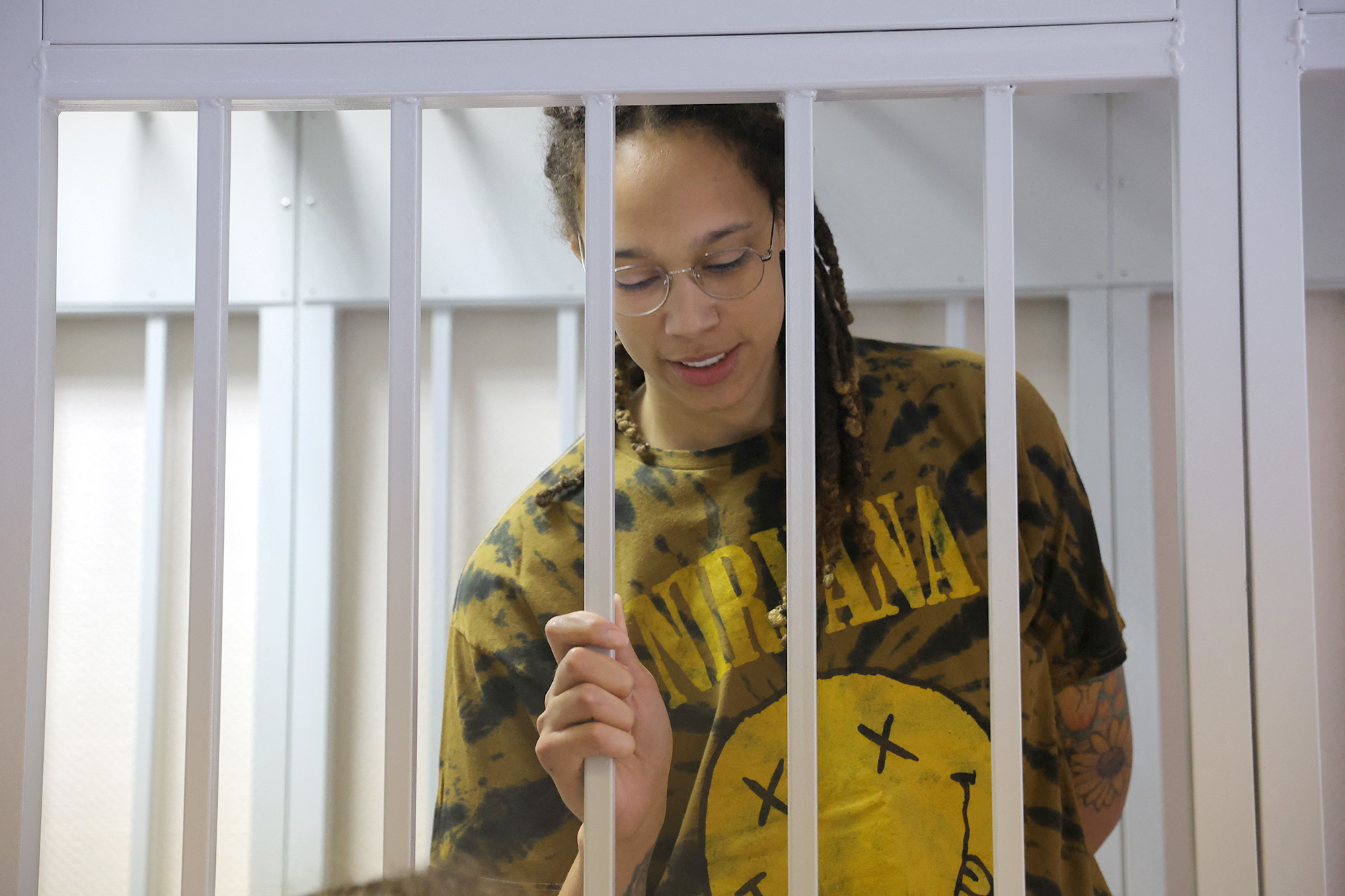 Lawyers defending WNBA star Brittney Griner told judges at the Khimki court of the Moscow region Friday that Griner was prescribed medical cannabis for "severe chronic pain."
Griner's defense team submitted to the Russian court a letter from a US medical center issuing a permit in the state of Arizona for the use of medical cannabis for Griner to treat her chronic pain, caused by sports injuries.
"On May 18, 2020, Brittney Griner underwent a clinical examination…The patient complained of acute chronic pain due to multiple ankle injuries, as well as injuries and pain sustained during her sports career. The patient complained of pain in the middle back, lower back, knees, and ankle pain," Griner's lawyer, Maria Blagovolina, said as she read out the letter in court.
Blagovolina submitted the letter as evidence along with medical test results from 2018, and a medical report by an American doctor from 2020 confirming Griner had "a chronic debilitating disease caused by severe chronic pain."
The doctor advised his patient, Brittney Griner, the use of medical cannabis due to the diagnosed "chronic and debilitating medical condition" that "caused chronic and acute pain," according to Blagovolina.
Some background: Griner arrived at the Khimki court Friday for a fourth hearing in her trial, after pleading guilty to drug charges.
Her hearing Thursday ended without a verdict.
The two-time US Olympics basketball gold medalist was arrested February 17 at a Moscow airport, a week before Russia invaded Ukraine. Russian authorities said she had cannabis oil in her luggage and accused her of smuggling significant amounts of a narcotic substance.
Thursday's hearing came as many in the WNBA, along with other athletes, coaches and politicians, have called for Griner's release over fears she is being used as a political pawn amid the war in Ukraine.
"We just want to make sure her name is out there, that people know her story," Sue Bird, who played with Griner on Team USA, told CNN's Jake Tapper on Thursday. "We want to support the administration. We want to make sure they're doing everything they can. So some might call it a little bit of pressure, (but) we're calling it support, and we just want to make sure her name is out there."
CNN's Eliott C. McLaughlin and Amir Vera contributed reporting to this post.
36 min ago
Inside this safe haven for child refugees, pink elephants are crushing tanks
From CNN's Ivana Kottasová and Ana Sarbu at the Moldova-Ukraine border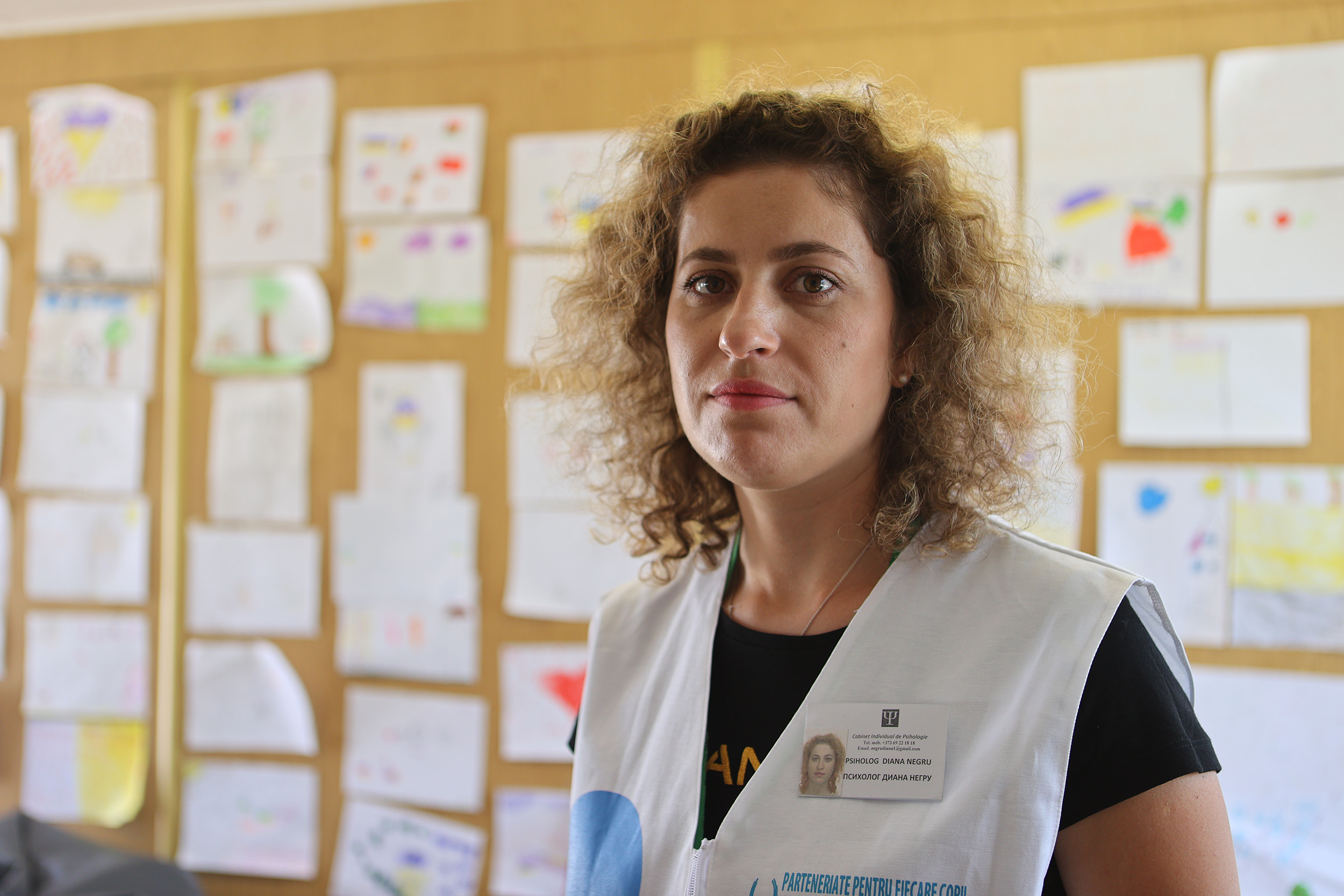 The walls of the playroom at the Palanca border crossing between Moldova and Ukraine are covered in children's drawings. Among the sea of hearts and Ukrainian flags, one picture stands out: an elephant floating above a Russian tank. 
Drown with a pink sharpie, the artwork is signed "Vanya, 12."
"He drew himself as an elephant and said that if he was an elephant, he'd be able to destroy the tank by stepping on it," said Diana Negru, a psychologist who works at the UNICEF Blue Dot refugee assistance center in Palanca.
Vanya, his mother and two siblings escaped from Kherson, a city in southern Ukraine that has seen heavy fighting since the beginning of the war and is now under Russian control. 
When Negru met the family, they were en route to Germany. Vanya's father stayed behind to fight. 
A Russian tank destroyed half of his family's house and Vanya saw everything. He saw his grandmother die," Negru told CNN. 
Like many children who come through her door, Vanya needed urgent care. He couldn't breathe, his eyes were moving around and he was very emotional, Negru said. 
"Some children are traumatized, they react to any noise. If the door closes, they become scared and aggressive, so we need to calm them down, try to focus their eyes, use breathing techniques to help them," Negru explained. 
The team of psychologists, social workers and therapists have limited time with each family. The Blue Dot provides refugees with information and helps them with their onward journeys, but it's not an accommodation facility. 
At the time of CNN's visit on Wednesday, a few families were waiting in the center for buses to take them to Germany. A little girl was in the playroom, stacking bricks on a toy truck, attended by a therapist.
A bus with 70 refugees from southern Ukraine was on its way to the border and the workers manning the help point were rushing to prepare meals and make sure the center was ready.
Sometimes, several buses arrive all at once, with hundreds of people needing help at the same time. 
"It's not a full therapy, we may only have 20 minutes with the child, so the aim is to stabilize them and calm them down," Negru said.
"We just show them they are now at a place where it's safe."
1 hr 29 min ago
US basketball star Brittney Griner returns to court in Russia
From CNN's Anna Chernova and Chris Liakos
A fourth hearing for American WNBA star Brittney Griner is underway today at the Khimki court on the outskirts of Moscow.
Griner was back in court yesterday, a week after pleading guilty to drug charges. The hearing ended without a verdict.
A former teammate and the director of UMMC Ekaterinburg, the team for which Griner played in Russia during the WNBA offseason, testified at yesterday's hearing, where the defense presented their case with character witnesses.
Some context: The two-time US Olympic basketball gold medalist was arrested Feb. 17 at a Moscow airport, a week before Russia invaded Ukraine, on accusations of alleged attempted drug smuggling — an offense punishable by up to 10 years in prison.  
According to Griner's lawyer, today's hearing is expected to be procedural with written evidence provided. Griner is expected to be questioned at a later stage. No verdict is expected today.
Charge d'Affaires of the US embassy Elizabeth Rood is also attending today's hearing.
3 hr 2 min ago
10 "powerful explosions" hit Ukraine's Mykolaiv
From CNN's Irene Nasser and Josh Pennington 
Ten strikes hit the city of Mykolaiv in southern Ukraine overnight causing powerful explosions, mayor Oleksandr Syenkevych said on his Telegram channel. 
Two universities were hit during the strikes, the head of the region's military administration said.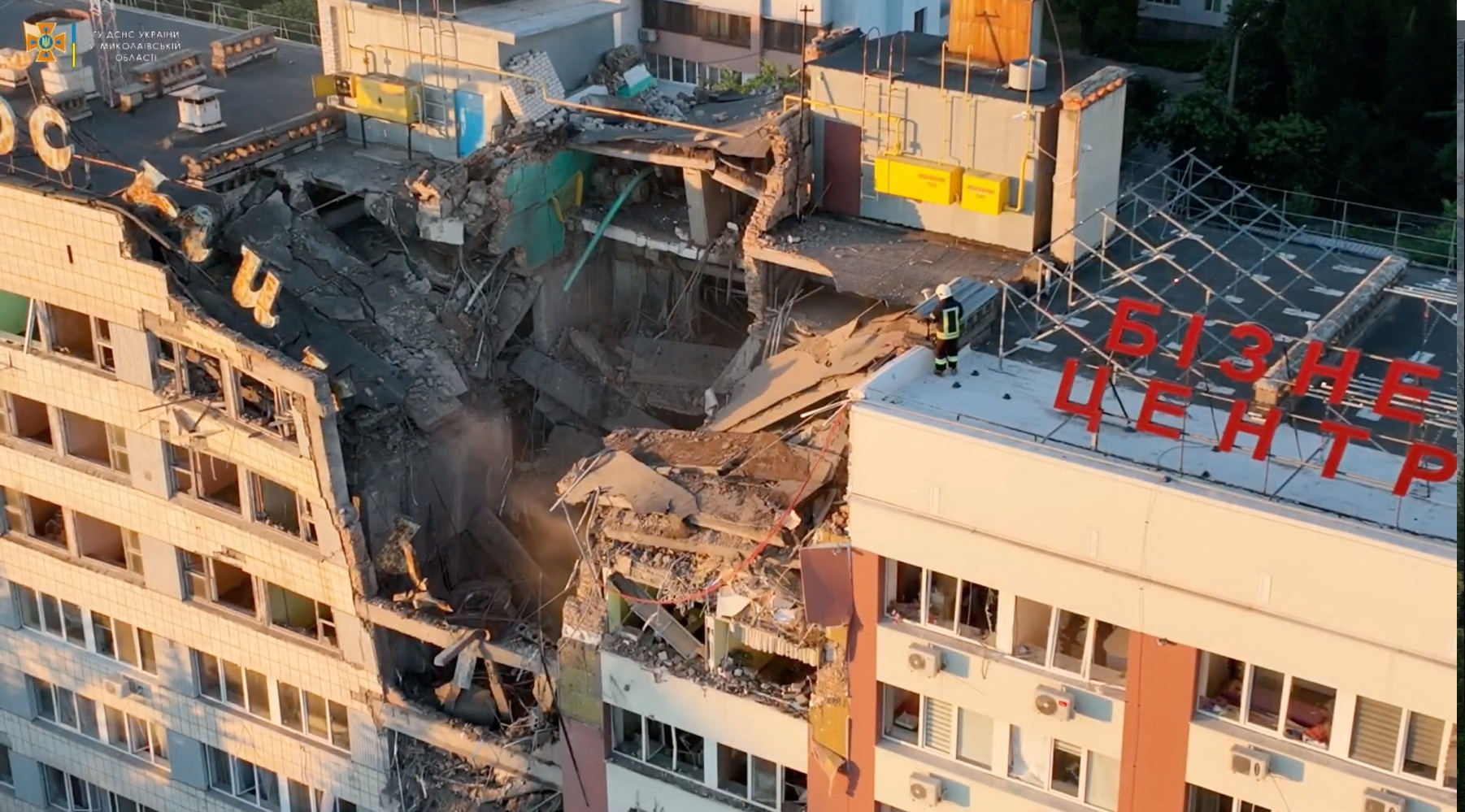 Some context: The fighting around Mykolaiv has ramped up in recent days with villages along the border with the Kherson region becoming the front lines as Ukrainian forces try to penetrate Russian defenses in occupied areas of southern Ukraine. One person was reported injured in Mykolaiv on Thursday after the city came under a "massive missile attack," according to the region's military chief.
5 hr 20 min ago
Zelensky calls on international community to recognize Russia as a "terrorist state" after Vinnytsia attack 
From CNN's Mariya Knight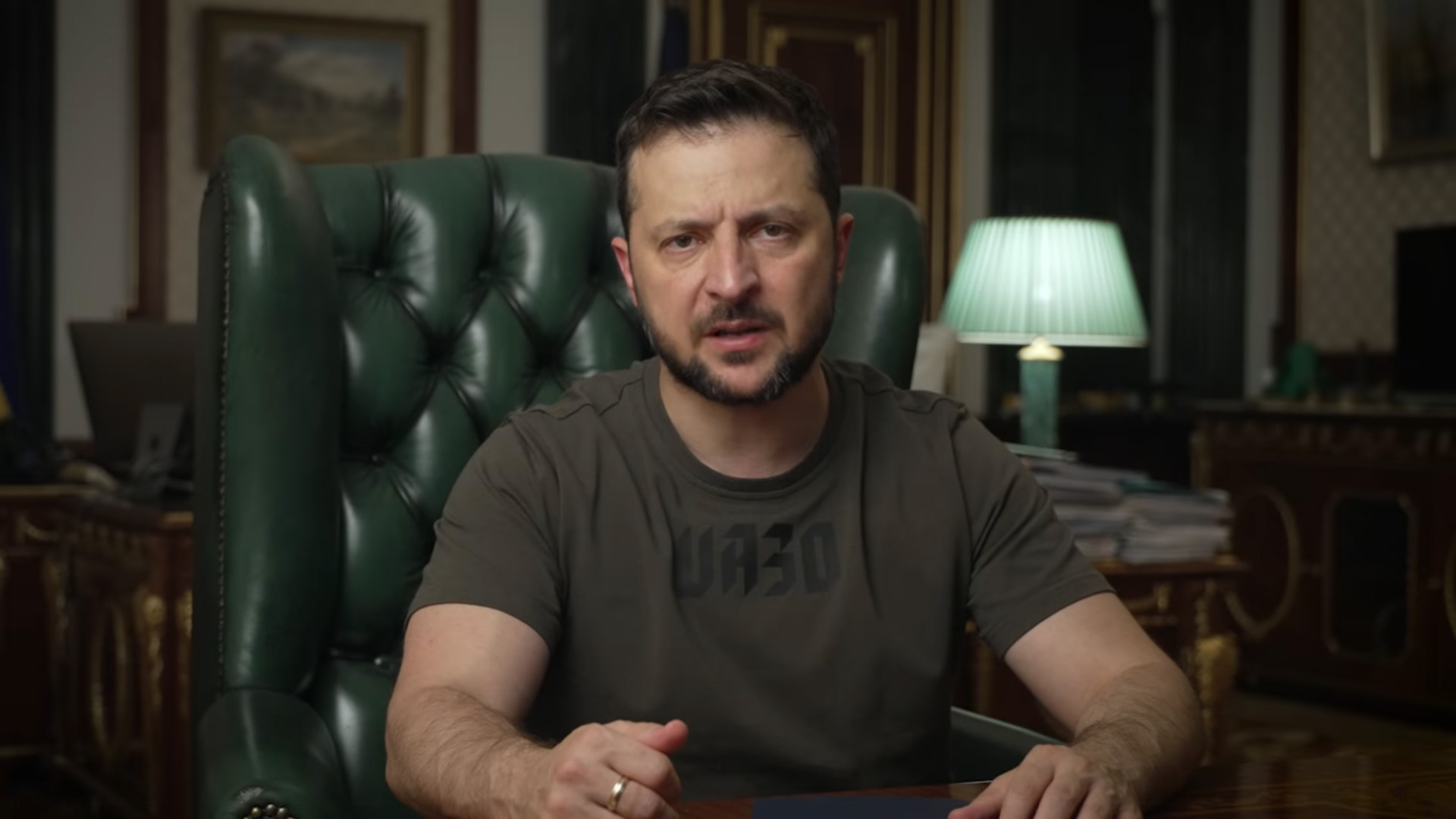 Ukrainian President Volodymyr Zelensky called on the international community to officially recognize Russia as a terrorist state in his nightly address on Thursday in the wake of the Vinnytsia attack. 
"Russia has shown its attitude to international law, to Europe, and to the entire civilized world," Zelensky said. 
"After that, no one can have any doubt that a Special Tribunal on Russian aggression against Ukraine is needed as soon as possible."
Zelensky's remarks come after missiles struck the city of Vinnytsia on Thursday. He said that among 23 people killed were three children under the age of 10. 
The President called for the confiscation of "all Russian assets and funds in all countries of the world" in order to compensate "for the victims of Russian terror." 
"It is absolutely necessary to implement as soon as possible such restrictions against Russian energy exports, which will not allow terrorists to cover their costs at the expense of the international community," he said. 
According to Zelensky, a final number of casualties is still being clarified as "the debris clearance is ongoing" and "dozens of people are listed as missing." 
"One of the missiles destroyed the Neuromed medical center. There were people inside," he said.  
The President said that among the dead was a 4-year-old girl named Liza and added that her mother is "in critical condition at the moment." 
"Russia ended the girl's life just at the time when a conference on Russian war crimes was taking place in the Netherlands, in The Hague," Zelensky said.
8 hr 38 min ago
More than 40 settlements in Kherson region back in Ukrainian control, official says
From CNN's Tim Lister
Dmytro Butriy, the acting head of the Kherson region military administration, said 44 settlements in the largely occupied area have been liberated.
Butriy gave no timescale. A Ukrainian offensive in Kherson began in May and has since recovered a number of villages, but no towns of any size.
Butriy said at a news briefing that the settlements were still suffering as they were under constant Russian bombardment.
"We urge people to evacuate to protect themselves and their families. Russian occupiers are not human," he said.
Butriy alleged the Russians had shot civilian cars in convoys as they tried to leave the region. CNN has previously reported on the shelling of convoys of civilian vehicles as they have tried to leave Russian-occupied areas.
Butriy also claimed "there were times when civilians were discovered dead with traces of torture."
Deputy Prime Minister Iryna Vereshchuk said "people can leave the occupied territories of Kherson region through the occupied Crimea or through [the] Vasylivka [checkpoint] towards Zaporizhzhia. It is necessary to leave, despite the fact that it is difficult. It is much more dangerous to stay in the occupied territory than to dare to go through all the checkpoints and leave."
Other Ukrainian officials have said it's increasingly difficult for people to leave through the Russian checkpoint at Vasylivka, with people spending several days waiting to get through. 
5 hr 3 min ago
Ukraine's new US rockets are causing fresh problems for Russia
From CNN's Tim Lister and Oren Liebermann, CNN
There's a new and potentially very significant factor in the Ukrainian conflict: the Ukrainians' ability to use recently supplied Western systems to hit Russian command posts, logistical hubs and ammunition dumps a long way beyond the front lines.
In the past week, there have been enormous explosions in several occupied areas in the Donetsk, Luhansk, Zaporizhzhia and Kherson regions. The available evidence, from satellite imagery and Western analysts, is that the targeting has been highly effective.
For months the Ukrainian military pleaded for long-range precision artillery and rocket systems from Western partners. Now they have them and are deploying them to considerable effect in both the south and east of the country.
The Ukrainian military is not giving away many specifics but Vadim Denysenko, a senior official at the Interior Ministry, said Wednesday that in the past two weeks, "above all things thanks to the weapons that Ukraine received, we were able to destroy approximately two dozen warehouses with weapons and stocks of fuel and lubricants. This will certainly affect the intensity of fire" the Russians can muster, he said.
Best-in-class is the US-supplied HIMARS multiple launch rocket system, but the Ukrainians have also received M777 howitzers from both the US and Canada, and Caesar long-range howitzers from France.
In addition, the UK has committed to providing M270 Multiple Launch Rocket Systems (MLRS), which are more powerful than HIMARS, but it's unclear when Ukraine will complete training on the system and deploy it.
The HIMARS' versatility is in its name: the High Mobility Artillery Rocket System. Its mobility makes it harder to target and it can be crewed by just eight soldiers. The rockets supplied to Ukraine have a range of 70 to 80 kilometers (about 50 miles). And their GPS guidance systems make them extremely accurate.
Read more here.
8 hr 41 min ago
Putin signs law introducing special economic measures to support the military 
From CNN's Uliana Pavlova and Radina Gigova
Russian President Vladimir Putin signed a law on Thursday allowing the government to introduce special economic measures to support the Russian armed forces during "counter-terrorism and other operations" outside the country.
As the special measures get adopted, companies will not be able to refuse government contracts and employees will have to work at night and on holidays. 
The government also received the right to temporarily reactivate mobilization capacities and facilities and the right to unbook the material assets of the state reserve.
Although the Russian government continues to reject framing the conflict in Ukraine as a war, the new measures effectively mean the country is reshaping its industry in support of the ongoing invasion. 
On Thursday, Putin also signed additional laws that include tougher measures for individuals or entities considered foreign agents by Russia, and expanding criminal liability for defection to high treason.